Bryan Cranston Is An Ordained Minister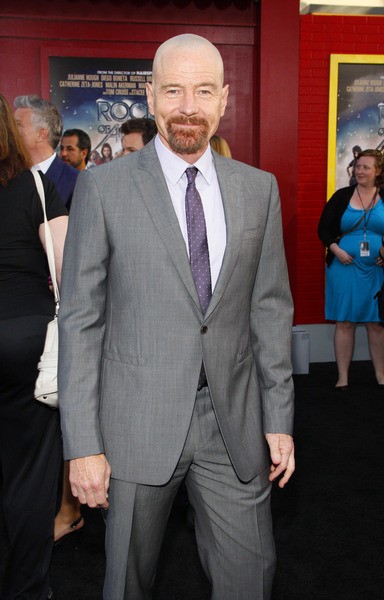 Actor Bryan Cranston was once so desperate for cash, he became an ordained minister to earn $150 by officiating at a wedding ceremony.

The Breaking Bad star was working odd jobs on California's Santa Catalina Island in the 1970s when he was asked to marry a couple - and the pay was so good, he couldn't refuse.

He tells Rolling Stone writer Peter Travers, "It was a big scam, it was a hell of a scam. During the summers of '75 and '76... I spent my summers on Catalina Island, making money, meeting girls, I was young, it was a great time. We befriended a guy named Reverend Bob, he was about 40, he was an ordained minister through the Universal Life Church.

"One time he accidentally booked two weddings - different locations, same day, same time. He realized the mistake too late to change it, so he comes to me and says, 'Do you want to be an ordained minister and go marry this (couple)? They'll pay you $150 cash...' I was working minimum wage over on Catalina Island, it was $4 an hour maybe, so $150 for an hour and a half was huge. I could pay my entire share of rent from that one time. So I said, 'How does one do this?'

"He takes a piece of paper with scrolls on it and gilded florets and everything and puts it into the IBM Selectric (typewriter), types my name in, gives that to me in a cellophane sleeve to show the bride and groom... Bing bang boom, I'm legal to marry people."

But Cranston no longer oversees nuptials, joking, "When I married the Kardashians and they got divorced it broke my heart. So I stopped doing it, I'm too involved emotionally."