Bruno Mars To Headline Super Bowl Half Time Show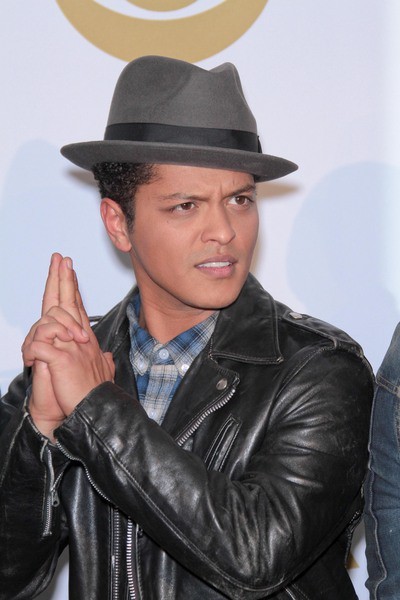 Bruno Mars is set to perform at the half time show of Super Bowl XVLIII.

The singer will be the main musical act at the 2014 Super Bowl, held at the MetLife Stadium in East Rutherford, New Jersey on February 2nd next year.

A source told the Los Angeles Times that the 27-year-old star, who recently wrapped his Moonshine Jungle tour, has already been asked to perform during one of the biggest TV events in the nation, watched by an estimated 114 million every year.

An official announcement is expected to be made in New York's Times Square as early as tomorrow.

This will mark the first time Bruno has appeared at the Super Bowl and it was originally thought that New Jersey natives Bon Jovi would be asked to perform.

Super Bowl performances usually feature a number of special guests but it is not yet known who will join Bruno on stage.

Beyonce Knowles performed at this year's event in New Orleans and was joined on stage by her former Destiny's Child band members, Kelly Rowland and Michelle Williams.

Other past performers include Madonna, whose show proved to be controversial when special guest star M.I.A. swore by sticking her middle finger up to a live TV camera.