Bruno Mars Opens Up About Past Drug Abuse In GQ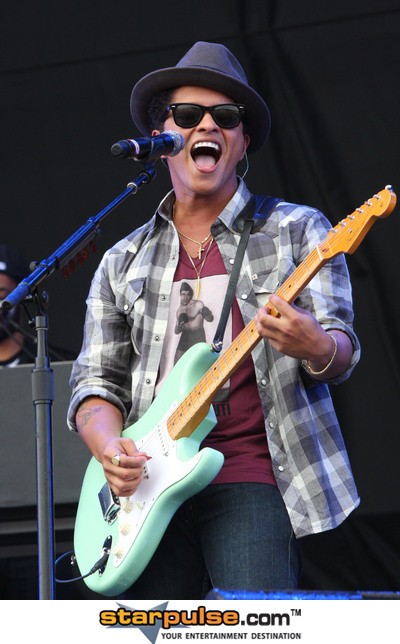 In 2010, Bruno Mars was busted for using cocaine in Las Vegas, and he tries to forget about the incident "every day."
The Grammy winning singer was partying at the Hard Rock Hotel when a bathroom attendant called the police to report his drug use. Mars reportedly told officers it was his first time using drugs after they caught him with a bag of cocaine.
In a new interview with GQ magazine, he says he is unsure where the story about it being his first time came from. He explains: "I don't know where that came from. I was really intoxicated. I was really drunk. So a lot of that is a big blur, and I try every day to forget and keep pushing."
Mars is famously grinning in the mugshot from the arrest, but he doesn't know why. "I have no idea... It was a picture," he says.
Following the drug arrest, Mars was placed on probation and completed eight hour of drug counseling as well as 200 hours of community service. Last year a judge dismissed a charge of cocaine possession.
Mars recently released the album "Unorthodox Jukebox," including the number-one hit "Locked Out of Heaven."