Bruno Mars Named Billboard Magazine's 2013 Artist Of The Year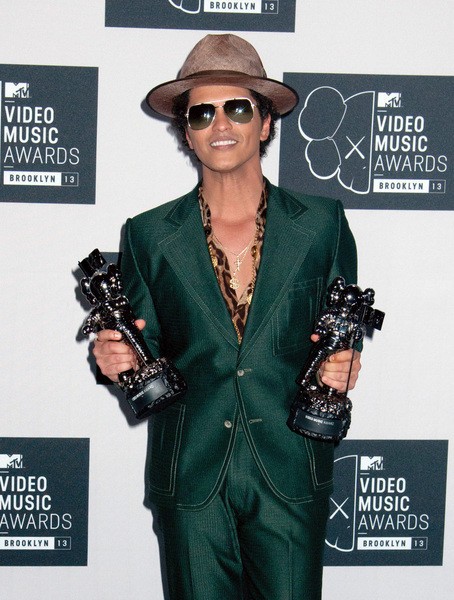 Billboard magazine has named Bruno Mars its Artist of the Year following his chart successes in 2013.

The singer's latest album, "Unorthodox Jukebox" netted three hit singles on the site's Hot 100 chart, including "Locked Out Of Heaven," which hit number-one for six weeks, "When I Was Your Man," and "Treasure."

Billboard notes that in a year in which the charts were also dominated by the likes of Taylor Swift, Katy Perry, Robin Thicke and rap duo Macklemore & Ryan Lewis, it was Mars who "commanded a steady presence" on the Billboard 200, in which "Jukebox" stayed in the top 20 from its December 2012 release through the week of September 14. The album has sold 1.8 million copies.

"My dream was to not get a day job but to sleep, wake up and do my music. And hopefully, my music does all the talking. I want to keep that dream forever," Mars tells the magazine. "That's it. That's what I love to do."