Bruce Willis Reportedly Wanted $1 Million A Day For 'Expendables 3'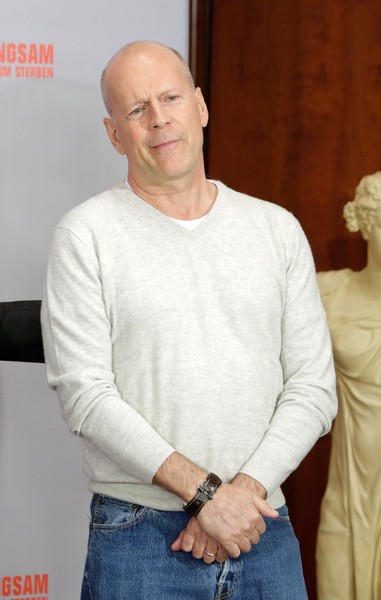 It isn't often that celebrities air their public laundry, but Sylvester Stallone did just that earlier this week by slamming his former "Expendables" star Bruce Willis on Twitter.
He announced that Harrison Ford was replacing Willis in the upcoming "Expendables 3" by tweeting: "WILLIS OUT . . . HARRISON FORD IN!!!! GREAT NEWS!!!!! Been waiting years for this!!!!" He then followed this up with: "GREEDY AND LAZY . . . A SURE FORMULA FOR CAREER FAILURE."
It has since emerged that Willis purportedly demanded $4 million for just four days of work. According to the Hollywood Reporter, the actor was offered $3 million for four days of shooting in Bulgaria. An insider said: "A million dollars a day. Stallone and everybody else involved said no."
Contract disputes are common in Hollywood, but usually they don't make headlines.
Willis made news a couple of weeks ago after getting hostile with a journalist during his press tour for "Red 2." He took issue with the journalist's question about favorite shooting locations.
He sarcastically told the British reporter during a press junket: "Has any actor ever told you this... This part is not acting, what we're doing right now. You might be, but we're just selling the film now. Sales. The fun part was making the movie."
When Willis was asked how he would sell the film to potential audiences, he retorted, "I wouldn't. I would slash my hooves."
Days later Willis did another interview for a British outlet wearing a bathrobe.