Bruce Willis' New Wax Figure Is Freakishly Accurate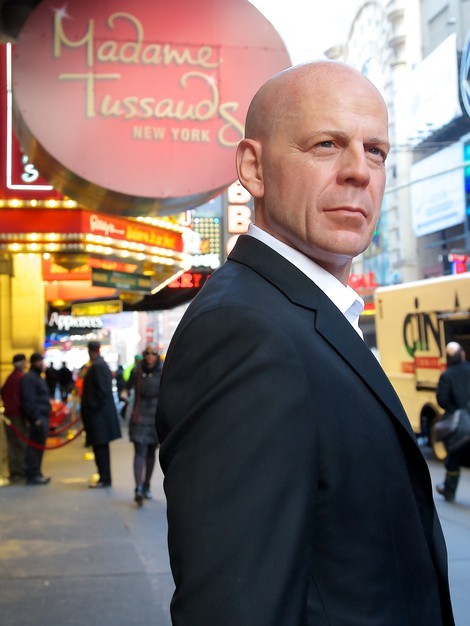 Madame Tussauds in New York City got it right with its newest Bruce Willis wax figure. The sculpture looks exactly like the action star. In photos, he looks real!
Sometimes the museum doesn't do such a great job (check out their recent Katy Perry waxwork).
Director Robert Rodriguez confirmed last week that Willis will return for the Sin City sequel, A Dame to Kill For, as cop Hartigan. The film is currently slated for an October 2013 release.
The actor stars in the upcoming film "A Good Day To Die Hard," the fifth installment of the "Die Hard" film series. John McClane (Willis) travels to Russia to help out his son, Jack (Jai Courtney), only to discover that Jack is a CIA operative working to prevent a nuclear-weapons heist.
It hits theaters on Feb. 14.
Check out more photos of Willis in wax: