Bruce Willis' 'A Good Day To Die Hard' Tops President's Day Weekend Box Office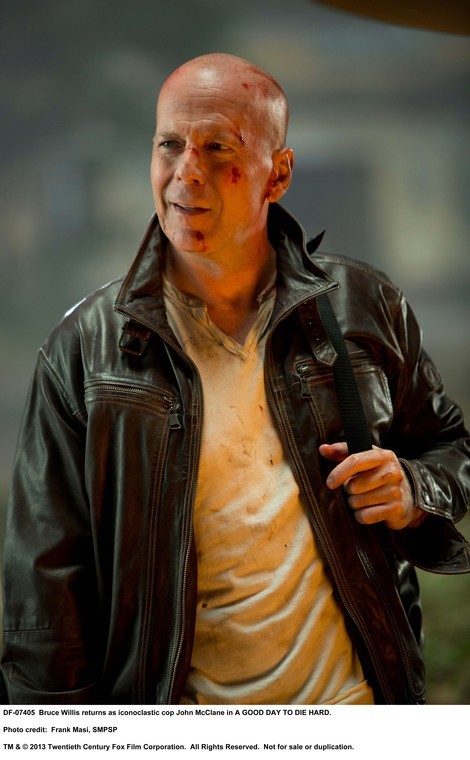 The latest Die Hard movie narrowly won the weekend box office with takings of $25 million. "A Good Day To Die Hard," which debuted theaters on Wednesday, Feb. 13, earned a total of $38.3 million over five days.
In the film John McClane (Bruce Willis) and his estranged son Jack (Jai Courtney) join together to protect a government informant in Moscow, and thwart a major crime in Chernobyl.
On the heels of "Die Hard" were comedy "Identity Thief ($23.4 million), starring Melissa McCarthy and Jason Bateman, and Nicholas Spark's romance "Safe Haven" ($21.4 million).
The newly released animated film "Escape From Planet Earth" came in fourth place with $16 million, while zombie movie "Warm Bodies" earned $9 million and landed in the fifth slot.
Another new film at the box office, "Beautiful Creatures," debuted in seventh place with $7.4 million.
Fun fact: The original "Die Hard" debuted in 1988 and made a $140 million worldwide at the box office. "Die Hard 2: Die Harder" (1990) grossed $240 million; "Die Hard With A Vengeance" (1995) earned $366 million; and "Live Free Or Die Hard" (2007) made $383 million. Can the latest film in the franchise beat that?