Bruce Springsteen To Perform In South Africa For The First Time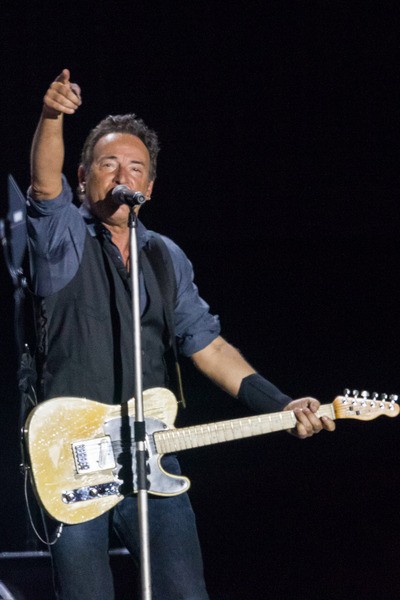 Bruce Springsteen is set to play his first ever shows in South Africa, 29 years after his E Street Band member Steven Van Zandt launched a protest against apartheid there.

The Boss and his group will head to Cape Town on January 28th & 29th and Johannesburg on February 1st as part of his Wrecking Ball world tour.

The three concerts will mark the first time Springsteen has played in the African nation and will take place almost three decades since Van Zandt set up the Artists United Against Apartheid movement in 1985.

The organization gathered a range of artists, including Bob Dylan, Ringo Starr and Bob Geldof, to unite in protest against racial segregation on their anthem Sun City.

In a new interview, Springsteen opened up about his decision to join the 1988 Amnesty International Human Rights Now! Tour saying, "There was an enormous amount of studying and trying to be informed about every country that we landed in and also we had to make parallels to things that were very imperfect in the United States.

"The news conferences, if I'd have known I would have to do I might not have done the tour because they were the most harrowing parts of the entire six weeks. We came down and we sat at a table and we were grilled by the nation's press in each country that we went in to, and in some places it got very intense.

"I remember when we were done it was like, 'That was great, I hope I never have to do that again'... I did more studying than I ever thought I would have to do once I picked the guitar up, but it had a great impact on all of us."
The election of Nelson Mandela as South Africa's president in 1994 marked the end of apartheid.