Bruce Springsteen To Headline 2012 Isle Of Wight Festival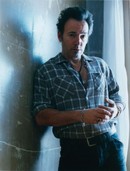 Bruce Springsteen is to headline the 2012 Isle of Wight festival in Britain.

The Boss and his E Street Band announced plans for a major world tour in 2012 on Monday and now date details are beginning to emerge.

Springsteen will perform at the final night of the Isle of Wight festival and he'll also hit the stage at London's Hard Rock Calling event next summer. He'll also play two UK stadium shows next June.

The concerts will coincide with promotional work surrounding the singer/songwriter's 18th studio album - his first since beloved E Street Band member Clarence Clemons died earlier this year.