Bruce Springsteen Reunites With Original Drummer At New Jersey Show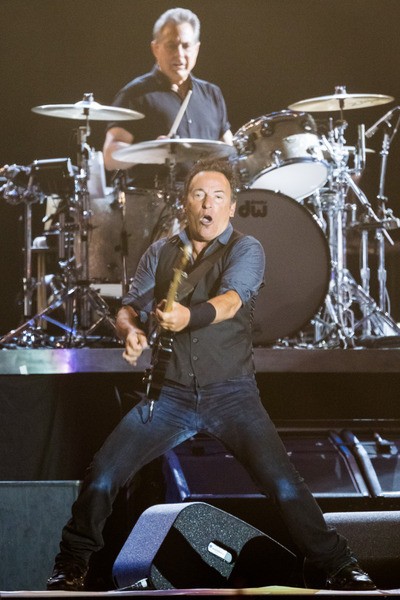 Bruce Springsteen reunited with his original drummer in New Jersey on Wednesday night when Vini Lopez briefly replaced Max Weinberg for The Boss' run through band anthem "E Street Shuffle".

Springsteen and his bandmates were in the middle of the tune at MetLife Stadium when Weinberg stepped down from his kit and appeared to walk off stage, prompting the bandleader to ask, "What happened to the drummer?"

After a short delay, Lopez took over and performed the track he originally recorded with Springsteen in the early 1970s.

Lopez, who quit the E Street Band in 1974, returned to the stage for the encore, playing tambourine on "10th Avenue Freeze-Out" and "Twist and Shout".

The Boss will wrap up the first leg of his "Wrecking Ball" tour at the same venue on Saturday night, hours before he turns 63.