Bruce Springsteen London Concert Cut Short By Officials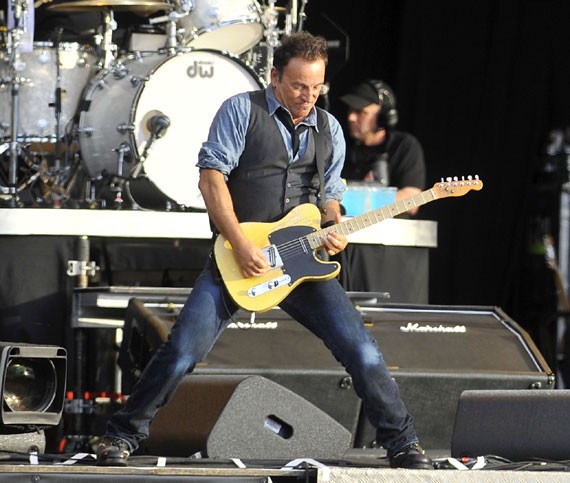 Bruce Springsteen hit the stage in London over the weekend to headline the finale at the Hard Rock Calling festival held at Hyde Park in London Saturday. Taking the stage with him for the finale was none other than the knighted Beatle himself, Sir Paul McCartney.
Apparently the status of the two rock legends wasn't enough to extend the concert being held in one of London's largest outdoor parks.
Springsteen is known for his marathon sets and in the climax of the three hour show McCartney and Springsteen were playing an old Beatles favorite "Twist and Shout" when the plug was pulled on them. The time was 10:40pm and according to London's Westminster Council, Springsteen was given until 10:15 to finish his set.
Fans were left unsatisfied and baffled by the actions and it was later confirmed by officials that they had cut the power to the event, claiming they "were sticking to their license for the event."