Bruce Jenner Undergoes Surgery To Remove Skin Cancer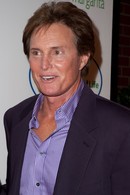 Kim Kardashian's stepfather, former Olympic athlete Bruce Jenner, has undergone surgery to treat skin cancer, according to a report.

Jenner was snapped at a Los Angeles Lakers game on Monday with stitches on his right cheek and now sources tell TMZ.com that he went under the knife on Friday.

His doctor allegedly made the diagnosis following a biopsy, prompting the reality TV star to press ahead with an outpatient procedure to remove a patch of skin from the affected area.

Jenner and his wife Kris have yet to comment on the report.

Jenner won gold for the decathlon in the 1976 Olympics in Montreal, Canada.