Brooklyn Playground To Be Renamed After Beastie Boys' Adam Yauch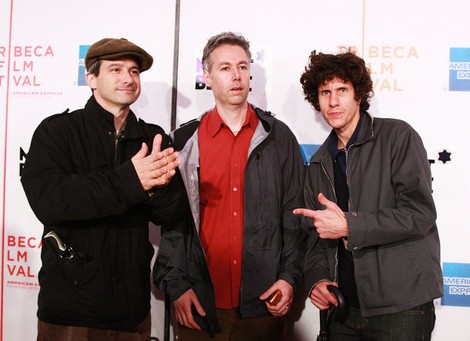 Brooklyn Heights residents are reportedly set to pay tribute to late Beastie Boys star Adam 'MCA' Yauch by renaming a local playground in his memory.

According to the New York Post, Palmetto Playground will become known as the Adam Yauch Playground after city officials debut the new title at a special ceremony on Friday.

Michael 'Mike D' Diamond and Adam 'Ad-Rock' Horovitz are expected to attend the event to salute their band mate, who was just 47 years old when he lost his battle with throat cancer on May 4th last year.

Fans had originally pushed for the nearby Squibb Park to be renamed after the rapper, but the idea was rejected over fears the change would be disrespectful to pharmaceutical pioneer Edward Robinson Squibb, who opened his first lab on the site.

Campaigners then called for Palmetto Park to serve as a tribute to the Beastie Boy, and Councilman Steve Levin tells the New York Post, "Adam Yauch Playground would be a much more fitting name since he actually hung out there, and it would be a great testament to a great leader and musician."