Brooklyn Decker's Cannons To Star In 'Battleship'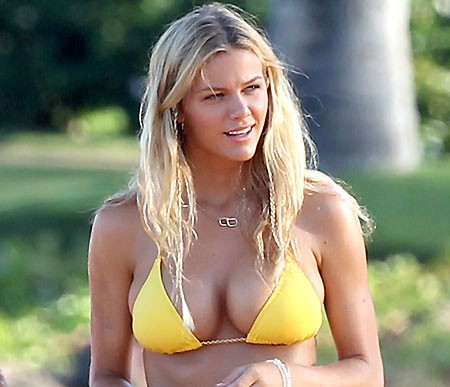 Have you heard about the upcoming film "Battleship"? It's based on Milton Bradley's board game.  And it centers on a small fleet of naval ships fighting aliens intent on enriching Earth's valuable assets to ensure their survival.
Supermodel Brooklyn Decker was just added to the cast. She landed her second major movie role opposite "True Blood" actor Alexander Skarsgard, pop star Rihanna and Tom Arnold. Decker will play the love interest for the lead naval officer in the film, who will be played by Taylor Kitsch.
Universal Pictures is reportedly investing $200 million for the Peter Berg-directed film.
There's a lot of eye candy in the movie, except for Tom Arnold, but will that make it good? Definitely not. What do you think?

The film is scheduled for release in 2012.
Click for more great Brooklyn Decker pictures: