Brooklyn Decker Shocked By Sex Novel '50 Shades Of Grey'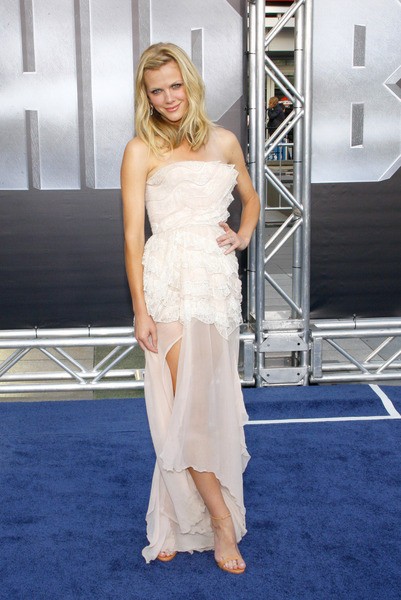 Model-turned-actress Brooklyn Decker was asked for identification when she attempted to buy E.L. James' racy novel 50 Shades Of Grey at an airport bookshop - and now she can understand why store owners are keen to keep under-18s away from the scandalous sex novel.

The Battleship star wanted to know why all her friends were talking about the best-seller and picked up the book to read on a flight to South Korea - but she was carded at the check-out.

She explains, "I was like, 'Is there something wrong?' and she said, 'No, it's for this book'.

"I was like, 'What am I getting myself into...?' You have to be 18 - and you should be 18 because I open it up on the plane and there is no way I would have my 18-year-old child reading this book. It is crazy, wild.

"It's really inappropriate... She (James) talks about butt clamps... I haven't finished it yet. I can't continue."