Brooklyn Decker Is Ready For Summer In A Yellow String Bikini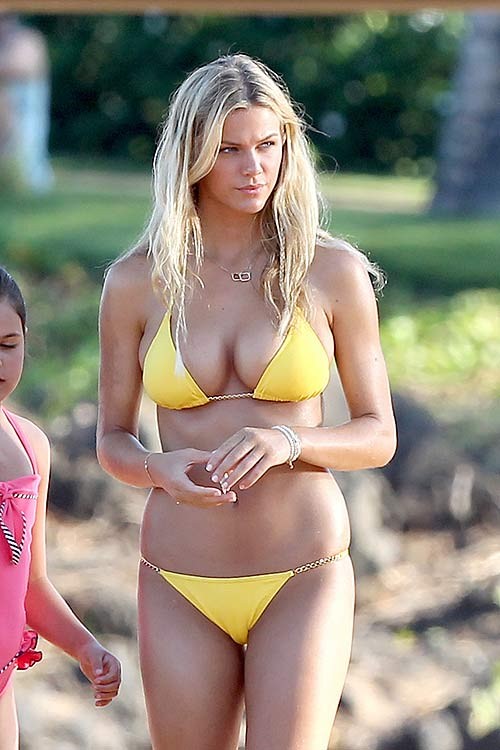 The first day of summer may not be until June 21st but many folks consider Memorial Day Weekend to be the real start of the season. So to celebrate the unofficial start of summer, here's Sports Illustrated swimsuit model Brooklyn Decker showing off her incredible body in a very revealing yellow sting bikini.
Brooklyn built sand castles with some kids, and afterward she danced around and did cartwheels while filming scenes for the upcoming movie "Just Go With It." Gotta love her free spirit!

The supermodel was reportedly one of the contenders for replacing Megan Fox in "Transformers 3," but British model Rosie Huntington-Whiteley allegedly got the gig.

She recently told Glamour magazine she became famous once she accepted who she was: "I got successful once I accepted I'm athletic, I have boobs. I set my own standard."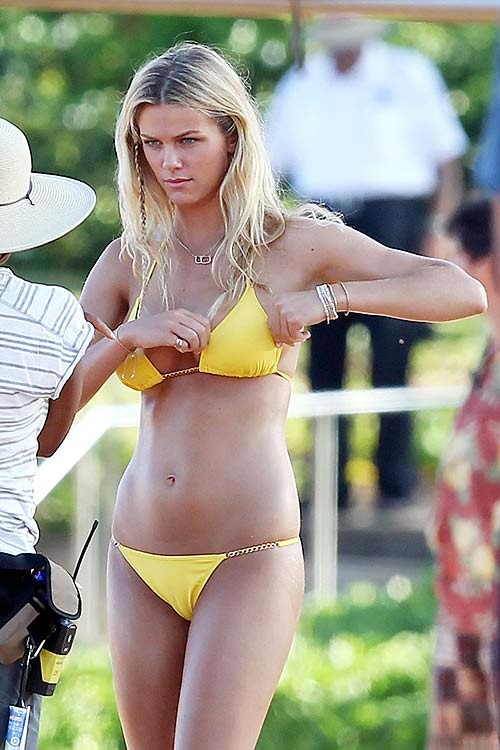 ^ click for next image ^
Click the pics for larger images:
- Click here for more Brooklyn Decker pictures! -