Brooke Hogan Defends Hulk's Leggy Picture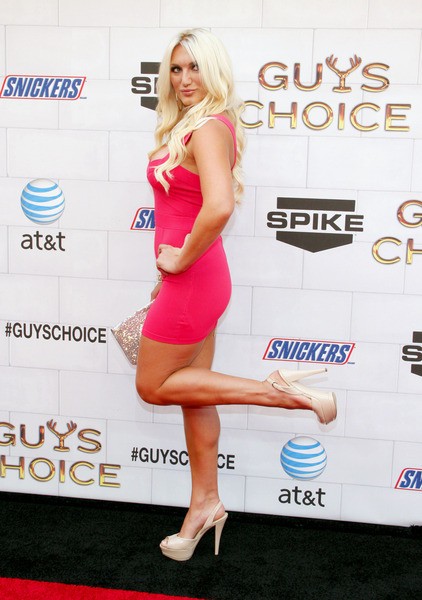 Brooke Hogan has defended her father Hulk Hogan after he shared a photo of his daughter's legs (see it at TMZ.com) on Twitter. The professional wrestler uploaded the pic above with the quote "Brooke's legs."
"A dad can't even be proud of his daughter without sickos makin it something it's not. Really?? Go back to your farm animals. #ignorant," Brooke Hogan snapped after critics took to social media to call her father a pervert.
Still, this isn't the first time Hulk has been questioned over his... hands-on relationship with his daughter. Back in 2008, a firestorm erupted when photos of Hulk liberally applying suntan lotion to his daughter's butt were released.
"I know I'm a grown woman, but it's like he's touching an old car," Brooke said at the time.
That doesn't exactly calm our worries.