Brooke Burns In Blue - Is She Too Skinny?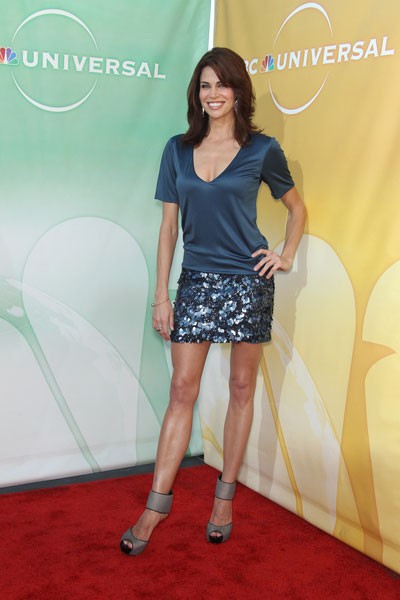 Brooke Burns turned up for the NBC Universal Press Tour in Beverly Hills on Friday looking quite thin in a short, sequined blue skirt with a matching silk top. Is she too skinny or just right?
Brooke stars in the upcoming DVD release "Titanic 2." Set on the 100th anniversary of the original voyage, a modern luxury liner christened "Titanic 2" follows the path of its namesake. But when a tsunami hurls an iceberg into the new ship's path, the passengers and crew must fight to avoid a similar fate.
See more photos of Brooke here!