Brooke Burke Shows Off Her Buff Body, Tight Abs In Sketchers Photo Shoot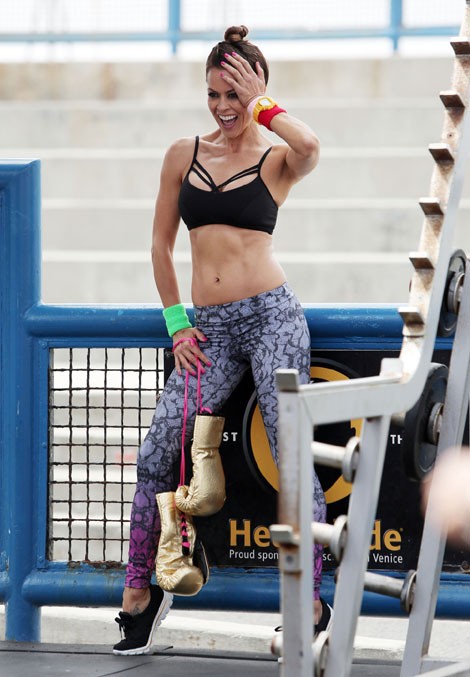 Brooke Burke posed in several outfits while modeling for a new Sketchers advertisement in Los Angeles, Calif., on Thursday. The actress, 42, looked incredible as she showed off her toned abs and lean legs in various work-out gear.
The mom of four recently told New You magazine that she stays in shape by working out. "Health and fitness are a huge part of my life, and I'm working hard to build my fitness brands, and plan on continuing to produce DVDs," she said. "I'm very inspired when I look at Jane Fonda and what she's been able to do. I love to educate women about how to take care of themselves. Watching women change and seeing their results is really gratifying."
Earlier this month, Burke crashed her Maserati into a chain link fence after the car's steering malfunctioned. She tweeted that she was "sober" and continued on to work.
She was recently replaced by Erin Andrews as co-host on "Dancing With The Stars."
Check out more photos of Brooke...