Bronson Pelletier Charged With Public Intoxication Following Urination Incident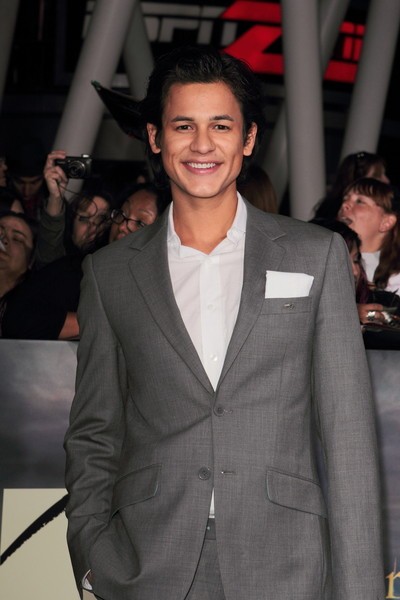 Twilight actor Bronson Pelletier has been charged with public intoxication after he was caught urinating at Los Angeles International Airport last week. 
The Canadian actor has confirmed he was removed from a plane, but denies reports he was caught relieving himself by the gate as he waited for another flight, which led to his arrest. 
The 25-year-old claims another passenger on the same flight plied him with drinks prior to boarding, and then caused trouble for him once on the aircraft, telling TMZ.com, "That (public urination) definitely did not happen... I'm not a big drinker myself to be honest... The same guy that (sic) bought me drinks was the guy who got me taken off the plane... that's it. No peeing. Peeing did not happen." 
Pelletier has now been charged with one count of being drunk in public, a misdemeanor, according to the website. 
He faces a maximum of six months in jail if convicted and he will be arraigned on January 7. 
Pelletier is also due in court on January 17 to answer to drug possession charges relating to another arrest earlier this month when police reportedly found illegal substances on his person at the Gym Bar in West Hollywood. 
He has pleaded not guilty to two charges related to that incident.