Brokeback Mountain Soundtrack Hits Shelves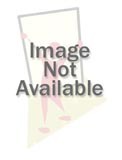 On Tuesday, November 1st, 2005, Verve Forecast will release the Original Motion Picture Soundtrack to Focus Features' award-winning film,
Brokeback Mountain
. The beautifully assembled soundtrack album features music from the film's original score by Grammy Award winner
Gustavo Santaolalla
, as well as a number of songs both new and old from a stellar lineup of artists including
Willie Nelson
,
Rufus Wainwright
,
Steve Earle
,
Emmylou Harris
, and
Linda Ronstadt
.
The atmosphere of the soundtrack is marked by a down-home blend of folk, bluegrass, and country sounds.
Steve Earle
contributes a newly-recorded (just for the film) version of the upbeat country rocker "Devil's Right Hand," while
Mary McBride
's "No One's Gonna Love You Like Me" (another new song) features a retro bluegrass vibe. Other new cuts on the Brokeback Mountain soundtrack are
Willie Nelson
's lilting "He Was a Friend of Mine,"
Jackie Greene
's instant classic "I Will Never Let You Go," and
Teddy Thompson
's "I Don't Want to Say Goodbye." Thompson and
Rufus Wainwright
team up for a languid remake of the classic song "King of the Road." (Jackie Greene and Teddy Thompson are new artists in the Verve Forecast family who will be releasing much-anticipated new albums in early 2006.)
Gustavo Santaolalla
's original score is subtly evocative yet emotionally powerful. The original song, "A Love That Will Never Grow Old" was written by Santaolalla and
Bernie Taupin
and is performed by
Emmylou Harris
. The beautiful piece is a perfect showcase for Harris' lovely, ethereal voice.
Other tracks selected for the album are The Gas Band's uptempo instrumental take on "Angel Went Up in Flames,"
Rufus Wainwright
's haunting "Maker Makes," and
Linda Ronstadt
's 1977 smash "It's So Easy."
From Academy Award-winning filmmaker
Ang Lee
comes an epic American love story,
Brokeback Mountain
, the winner of the Golden Lion Award for Best Picture at this year's Venice International Film Festival. The film is based on the short story by Pulitzer Prize-winning author Annie Proulx and adapted for the screen by the team of Pulitzer Prize-winning author Larry McMurtry and Diana Ossana. Set against the sweeping vistas of Wyoming and Texas, the film tells the story of two young men - ranch-hand Ennis Del Mar (
Heath Ledger
) and rodeo cowboy Jack Twist (
Jake Gyllenhaal
) - who meet in the summer of 1963, and unexpectedly forge a lifelong connection. Together and apart, with family and without, Ennis and Jack face the eternal questions of commitment and trust. Ultimately, the one constant in their lives is a force of nature - love. Brokeback Mountain also stars
Anne Hathaway
and
Michelle Williams
.
Directed by Ang Lee, the film is produced by Diana Ossana and James Schamus. Brokeback Mountain will be released by Focus Features in New York, Los Angeles, and San Francisco on Friday, December 9th, and in additional cities on Friday, December 16th.