'Brokeback Mountain' Snags Top Honors at Golden Globes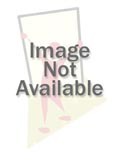 Gay cowboy drama
Brokeback Mountain
was the big winner at last night's Golden Globe awards scooping four honors - including Best Motion Picture. The movie - which had seven nominations at the prestigious ceremony - also won Best Director for
Ang Lee
, Best Screenplay and Best Original Song. But lead actor
Heath Ledger
lost out on the Best Dramatic Actor award to
Philip Seymour Hoffman
, who won the award for his performance in
Capote
.
Joaquin Phoenix
and
Reese Witherspoon
were both honored for their performances in
Johnny Cash
biopic
Walk the Line
. The film also won the award for Best Motion Picture, Musical or Comedy - making it a serious contender to
Brokeback Mountain
at the forthcoming Oscars.
The Globes are seen as an indicator to the Academy Awards, which are being held on March 5.
Brokeback Mountain
has also been hotly tipped for Oscar glory after beating
A History of Violence
,
Woody Allen's
Match Point
,
The Constant Gardener
and
George Clooney's
Good Night, and Good Luck
to the Best Motion Picture award.
Director
Ang Lee
said: "I think this has been an amazing year for American cinema. So, I just want to give my first thanks to my fellow filmmakers for strengthening my faith in movies."
Full list of winners:
Best Motion Picture, Drama
Brokeback Mountain
Best Actress, Drama
Felicity Huffman
,
Transamerica
Best Actor, Drama
Philip Seymour Hoffman
,
Capote
Best Motion Picture, Musical or Comedy
Walk the Line
Best Actress, Musical or Comedy
Reese Witherspoon
,
Walk the Line
Best Actor, Musical or Comedy
Joaquin Phoenix
,
Walk the Line
Best Foreign-Language Film
Paradise Now
, Palestine
Best Supporting Actress
Rachel Weisz
,
The Constant Gardener
Best Supporting Actor
George Clooney
,
Syriana
Best Director
Ang Lee,
Brokeback Mountain
Best Screenplay
Larry McMurtry and Diana Ossana,
Brokeback Mountain
Best Original Score
John Williams,
Memoirs of a Geisha
Best Original Song
'A Love That Will Never Grow Old' from
Brokeback Mountain
Best Drama Series
Lost
Best Actress, Drama Series
Geena Davis
,
Commander in Chief
Best Actor, Drama Series
Hugh Laurie
,
House
Best Musical or Comedy Series
Desperate Housewives
Best Actress, Musical or Comedy
Mary-Louise Parker
,
Weeds