'Brokeback Mountain' Outperforms Other Best Picture Nominees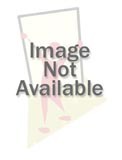 Solidifying its nationwide appeal,
Brokeback Mountain
has become the top-grosser among the five films nominated for the Best Picture Academy Award this year. As of yesterday, the film topped $60 million domestically, outpacing the domestic grosses for fellow Best Picture nominees
Capote
($18 million to date),
Crash
($54 million final gross),
Good Night, and Good Luck
($27 million to date), and
Munich
($43 million to date).
Brokeback Mountain was nominated for eight Academy Awards (including Best Picture and Best Director), more than any other film this year. Following the nominations announcement, Brokeback Mountain attained its highest weekend boxoffice ranking yet, finishing at #4 at the national box office February 3 through 5.
The film's international release got underway only three weeks ago but has already yielded overseas grosses approaching $40 million. With both domestic and international runs continuing apace, the worldwide gross for Brokeback Mountain will top $100 million later this week.