Broke Heidi Montag Says She Blew Over $1 Million And Got Carried Away With Plastic Surgery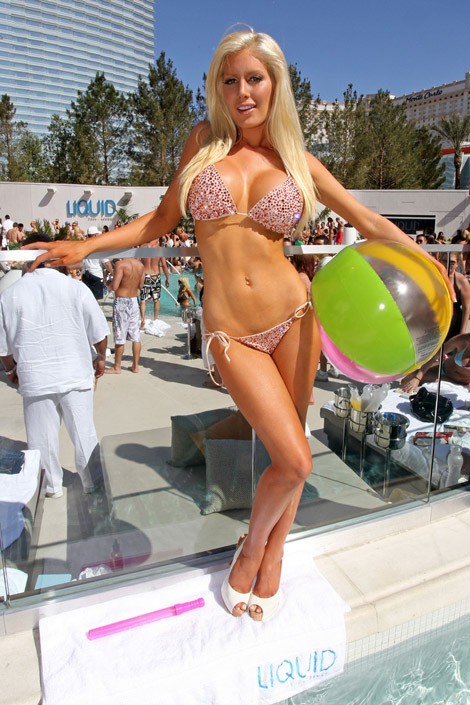 Former The Hills star Heidi Montag is finally opening up about the 10 cosmetic surgery procedures she had done in the Fall of 2009 and why she opted to have it all done at once.

Originally seeking help to fix a broken nose, the star says she got "really excited" about the idea of having breast implants and getting a new face.

"When you have someone say, 'It's gonna be great...', then you really think it's gonna be great," she tells Access Hollywood's Billy Bush.

"My nose was broken so I had to get it re-done," she adds; "and I was like, 'Well, while I'm there, what else?' And then I kinda wanted a few enhancements and then it got outta hand... I should have researched it more and I wasn't really told the repercussions and what would happen emotionally and physically and how much pain I'd be in."

Unfortunately Heidi didn't get to speak with the surgeon who performed all of her procedures again as he was killed in a car accident just months after.

"(I spoke to him) only briefly because unfortunately he passed away..." she laments. "But I was still recovering and kind of out of it, so I wasn't really in a mental place to reflect on it yet; I was still in it and still in a lot of pain."

Heidi says she should have listened to her husband Spencer Pratt, who was against her getting the work done.

"He was very against it and that was a big issue in our marriage... and I kind of just did it on my own. I probably should have talked through it with him more and listened," she says.

And speaking of Spencer, the two are now living with his parents while he attends the University of Southern California in pursuit of a Political Science degree (scary, huh?) and are doing so in order to save money. Heidi says they both blew "over a million or so" dollars and don't have much to fall back on now that they're off TV.

"I only miss the money [and not being on TV]. If we would have saved our money, it would have been better," she says.

"We both just kind of stepped back and have been able to reflect on who we've been," she adds; "where we want to go and who want to be and what we want in our lives; and it wasn't the path we were going down. So we just kind of changed back to who we originally were."

Heidi's 10 plastic surgery procedures included a nose job, liposuction, a chin reduction, and breast and butt augmentations.