Broadway Dims Its Lights For Actress Ruby Dee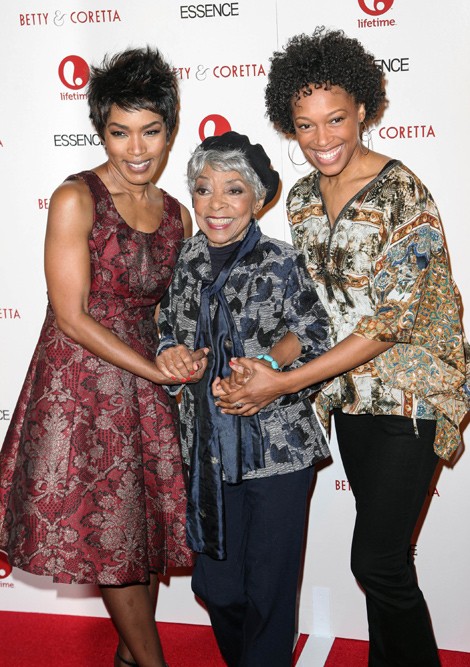 Broadway is honoring legenday actress Ruby Dee by dimming the lights in her memory tonight. Dee died Wednesday from natural causes at the age of 91 in New Rochelle, New York. She starred in several Broadway productions.
The executive director of the Broadway League, Charlotte St. Martin, commented, "Ruby Dee inspired so many people both on stage and off. At the Tony Awards last Sunday, both Audra McDonald and Kenny Leon paid tribute to Ruby Dee during their acceptance speeches. I've long admired Ruby Dee's talent as a performer and her tireless activism for civil rights. Our thoughts are with her family and she will be deeply missed."
The lights will be dimmed for one minute to celebrate the thespian, who is known for films including A Raisin in the Sun (1961), Do the Right Thing (1989), Jungle Fever (1991), and American Gangster (2007).
Dee earned a Grammy, Emmy, Screen Actors Guild Award, and Screen Actors Guild Lifetime Achievement Award, as well as an Oscar nomination over her eight-decade career. She was also heavily involved in the civil rights movement and was present when Martin Luther King, Jr. gave his "I Have a Dream" speech in Washington, D.C.
She received the Lifetime Achievement Freedom Award in 2005 and got an honorary degree from Princeton University in 2009.