Brittny Gastineau's Jamie-Lynn Spears Abortion 'Joke' In 'Bruno'

Reality TV star, model and socialite
Brittny Gastineau
claims her comments in the movie '
Bruno
' that
Jamie-Lynn Spears
should abort her baby were a "joke."
In the film, Sacha Baron Cohen interviews the 25-year-old star of the E! show Gastineau Girls in his Bruno character showing her a sonogram which he claims is of then unborn Jamie-Lynn Spears' child. After making fun of the baby's oversized arms and "too small" head, Bruno asks her if Spears should keep the baby, to which Gastineau bluntly replied, "Abort It!"
But now Gastineau is covering her tracks, telling
Us
, "When I got there, I saw him, and I obviously knew it was him. I was like, 'Oh, this is funny. This is a joke.' I just went along with it. Everyone knew I wasn't serious when I said, 'Abort a baby!' I was just playing along. Anyone who is going to see Bruno knows it's a comedy, and I was totally joking around! I was not serious."
We're not entirely sure we believe her, what do you think? Let us know in the Comments below!
- Hot pics of the busty Brittny in our gallery -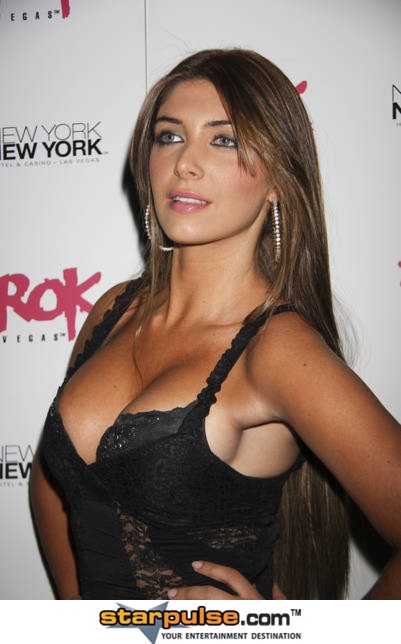 - Click here for tons of sexy Brittny Gastineau pics -





- Jamie Lynn Spears photo gallery -





Image © PR Photos