Brittany's 'The Voice' Blog: The Start of Season 2! (Video)
Here's what's new on and around NBC's The Voice: season 2 is officially underway, so it's time to meet your new artists - and hear what the season one singers have to say about them!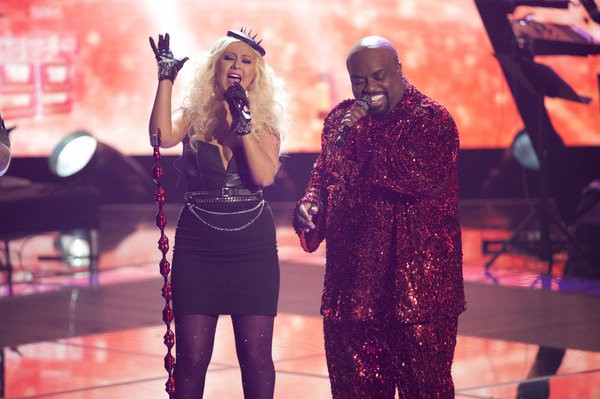 I'm sure you were all tuned in to the show's post-Super Bowl premiere, which scored big for NBC, delivering the biggest ratings for a non-sports telecast on any network in 6 years. 37.6 million people showed up to see the first round of blind auditions! Wow!
If you missed any of the action, you can catch up with my recaps of season 2 blind auditions, part 1 and part 2. We'll continue the blind auditions next Monday.
And just like last season, you can download performances from all the selected artists by visiting iTunes. (It's worth remembering that for season one, iTunes eventually released all the blind auditions in team albums, so you might want to wait until the teams are set to possibly save some money...but that is two weeks from now.)
A lot of season 1 artists have offered their opinions on season 2's artists. Several have chimed in via Facebook and Twitter. Team Adam's Tim Mahoney did a live chat for one local Minnesota news station. But my favorite thus far is from Team Cee Lo's Tje Austin, who has both a blog and a video-blog up on the subject. Check those out here. Personally, I want to thank the season 1 artists for staying involved with the show, when they could easily have moved on.
You can also get involved if you're on Facebook. NBC has launched The 5th Coach, a new game that allows fans to pick their own dream team of 12 from the rosters of their coaches and compete a la fantasy sports. You can also win some swag by playing. Here's the link to get started.
And if you missed it, here's the Voice Super Bowl commercial we were all laughing over:
Read on for more...