Brittany's 'The Voice' Blog: The Final Countdown!
Here's the latest on and around NBC's The Voice: we're just days away from season two and there's plenty of video and buzz to show for it!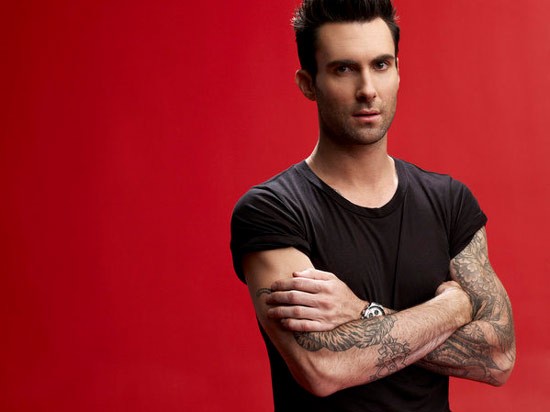 But first things first: apparently Randy Jackson really holds a grudge.
According to this article by Sean Daly at Singers & Critics, the American Idol judge took some unprovoked shots at The Voice at FOX's Television Critics Association presentation earlier this month, referring to the show's artists as "second chance people" and adding "We will definitely never ever rip off Star Trek like The Voice did with spinning chairs. We won't do that. We won't stoop that low."
Who from The Voice would respond to Jackson's criticisms? If you guessed outspoken judge Adam Levine, you're right.
Calling Jackson's comments "a little cheap," Levine added "Any sort of personal attack, to me, is just a form of vulnerability and insecurity. To poke fun is one thing, and we've fired back and forth at each other, but there's never been any malicious intent."
Perhaps Jackson didn't get the memo. It's not the first time he and Levine have traded words: near the beginning of The Voice's freshman season, he took issue with Levine telling a blind audition hopeful that the people who weren't getting chairs to turn "could win American Idol."
And in August, comments excerpted from a magazine interview with Levine in which he took issue with the FOX show's handling of its contestants' sexuality were wildly promoted as an attack on the series as a whole. The Hollywood Reporter ran them with the headline 'Adam Levine Slams American Idol.'
Can't we all just get along?
Moving on, as we step closer to season two, familiar faces from The Voice are popping up on your TV, and that trend's not changing.
Host Carson Daly got to revisit Total Request Live as VH1 aired the documentary The TRL Decade. If you missed it, it's re-running numerous times this week. A countdown of the 50 greatest TRL moments is also rolling out sometime this week (check local listings).
Levine and Maroon 5's September concert in Las Vegas is now airing on the cable channel Palladia as an episode of MTV World Stage. Check your local listings for time (and if you can spot yours truly in the audience, I'll give you a gold star). Levine will be a guest on Late Night With Jimmy Fallon this Thursday as well.
And Miranda Lambert, season two advisor and wife of coach Blake Shelton, will make her acting debut in the February 8th episode of Law & Order: Special Victims Unit. She plays an aspiring actress nearly assaulted by a TV producer (played by Michael McKean). I'll have more on that in next week's blog.
This leads me to a serious note. You may have heard that Blake's father, Dick Shelton, passed away recently. Not long after, Miranda lost a close friend of hers in a car accident. One loss is hard enough to take, let alone two. I want to take a moment to extend my condolences to Blake, Miranda, and their loved ones at this difficult time. They've always treated me like a member of the Voice family, and I can only hope they know that the Voice family has them in our thoughts and prayers right now.
Read on for more news...