Brittany's 'The Voice' Blog: Red Carpet Edition! (Video)
Here's the latest on and around NBC's The Voice: a coach claims hardware at one awards show and gives it out at another, plus find out about Alison Haislip's new gig!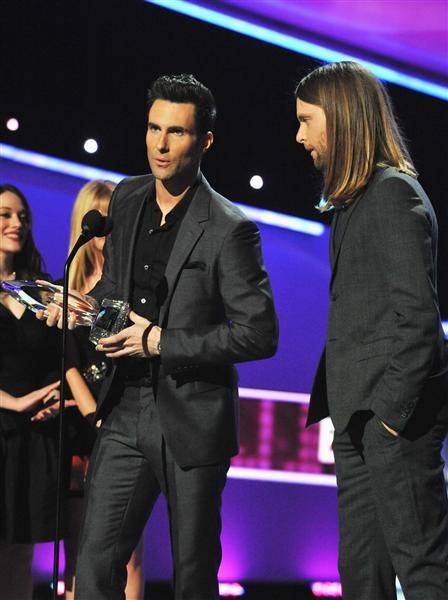 We're less than a month away from the premiere of season two, and the buzz machine is in full swing. You've probably started seeing promotional spots and ads throughout NBC programs, plus there was the panel at the recent television press tour where our coaches talked up the new run.
The Voice was represented well at the recent People's Choice Awards; not only was the show nominated, but so were three of the coaches. In the end, though, it was only Adam Levine who took home a trophy, as Maroon 5 won for Favorite Band.
Adam and guitarist James Valentine accepted the award on the band's behalf, with Adam thanking his parents with that always-hilarious Adam wit: "Thank you, Mom and Dad, for making me. That was cool."
At this weekend's Golden Globe Awards, Adam presented alongside Jimmy Fallon. If you missed their brief intro, you can check it out below.
Not to be outdone, coach Blake Shelton will be co-hosting the American Country Music Awards on April 1, 2012. Presumably, Blake will be taking home something there to go with his wins at November's CMA Awards and American Music Awards.
His co-host will be his season 1 advisor, Reba McEntire.
Read on to find out about some new music from a season 1 artist, plus what former social media correspondent Alison Haislip has been up to since departing The Voice.