Brittany's 'The Voice' Blog: Meet Season 2's First Battling Artists!
Here's the latest on and around NBC's The Voice: they battled it out, now hear what some of last night's artists had to say! Plus, on tour with season 1 champ Javier Colon...
Last night The Voice moved into its second phase of competition: the battle rounds. Six battles sent six hopefuls packing. If you missed any of the action, you can read my recap here. But I had the opportunity to talk to many of the competing artists before their battles aired, and here's what Chris Mann, Monique Benabou, Cheesa Laureta, Angie Johnson, and Jesse Campbell had to say!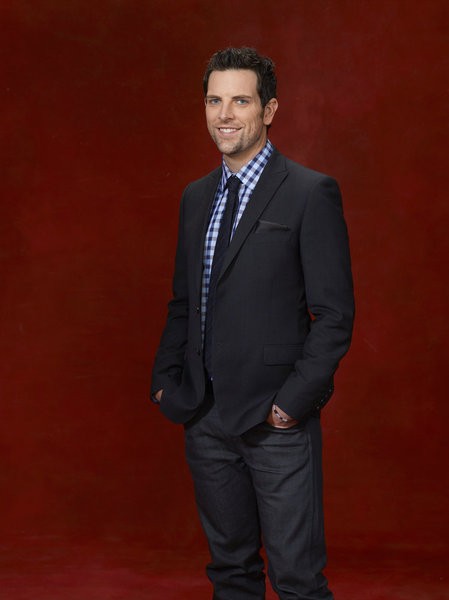 Chris Mann
Team Christina / Twitter: @IAmChrisMann
Where to start with Chris Mann? My initial reaction to his sound could only be described as shock and awe. If there's anyone in season two that comes close to the instantaneous spark I felt when I heard Javier Colon, Chris is that person. His voice has so much depth and power, and in singing opera, he brought a whole new genre to The Voice that I didn't even realize I was missing. Yet as he proved in last night's battle rounds, he can handle more popular music just as well.
As talented as he is, I also really enjoy him as a person. The Voice has a unique ability to find those artists who are both great musicians and great people, and Chris is one of those individuals (as are many of his colleagues). I really enjoyed spending time with him. Plus, he's also a writer and producer, so I'm sure about the only thing he doesn't do is make julienne fries.
"I definitely was concerned about how the show, how the coaches, how America was going to respond to me," he said. "There was some discussion right before the audition about whether I should change my song, and I didn't even consider that. If I'm going to do something different, I want to do something really different. I couldn't be happier...and watching their faces totally confused, I got a kick out of that."
The former Glee singer wasn't necessarily warm to the idea at first, though. "I found it really hard to put myself out there to do one of these shows because it's about you and who you are, and I never thought I was that interesting," he admitted, before adding, "The Voice doesn't think that I'm too old to be relevant, and that's where Idol can suck it." The statement brings to mind Beverly McClellan from season one, who's in her 40's and made it all the way to the final four.
Chris doesn't know how far he'll go in the competition, but calls it "my dream coming true. It's already totally amazing. One thing that has happened that I didn't know would happen was that I'm getting a lot of messages from people all over the world who are aspiring young singers who never thought there was a place for them. I didn't know that I would ever become a role model but that's happened and I'm really thankful for that."
Like many of the artists, he's connected to social media (check out his Twitter). "I love being online. I have a very active social media presence. I like to talk to people and if people are going to support me, I want to know who they are and thank them for that," he explained. After the show's post-Super Bowl premiere, "my name trended number one in the world. I was blown away by that. As somebody who has been working for eleven years to get a break, it was kind of a relief."
He believes Team Christina is the season's strongest team, "which is kind of cool and kind of sucks at the same time" since he has to compete against his own teammates. In fact, the person he knocked out last night was one of his favorite artists: "I love listening to Monique," he told me. "Monique has such a good spirit as well." He also enjoys listening to teammate Sera Hill.
Beyond that, you'd be foolish to think that he just listens to classical music. "I don't listen to classical music as much as I should. I listen to a lot of Top 40. I listen to a lot of pop music," he said. "I love to listen to Jamie Cullum, The Killers, Muse, of course Adele. I was on the bandwagon a long time ago. I listen to a lot of British music." Oh, and he loves Maroon 5. Too bad Adam didn't push his button...
It's clear, however, that Chris is in good hands with powerhouse vocalist Christina. He's a serious contender for the title, and even if he doesn't win, he's certainly broadened the audience's horizons and blown out some stereotypes about opera and classically trained musicians along the way. I've certainly discovered another new favorite artist.
Download Chris's solo version of "The Power of Love."