Brittany's 'The Voice' Blog: Get To Know Your Season 2 Artists!
Here's what's new on and around NBC's The Voice: with blind auditions almost over, it's time to meet the new members of our four teams! Plus, the Grammys...
Our four coaches have almost finished picking their teams, and so it's time that I started talking to their team members! Here's what the new artists had to say about their blind auditions and their hopes for being a part of The Voice.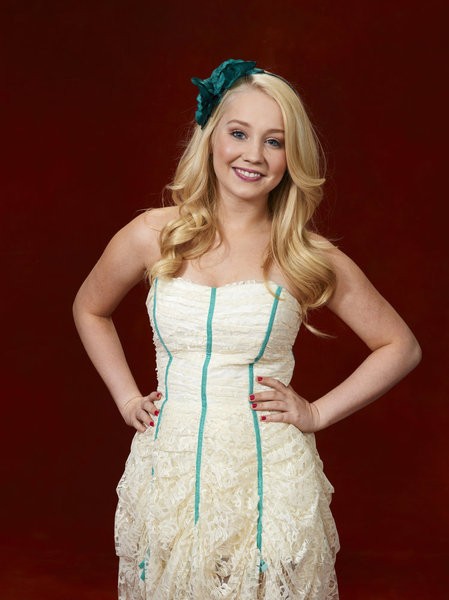 Team Blake 2.0
RaeLynn (pictured): I would say this experience has just been really crazy and I didn't expect for it to be as big as it was. It's just been so awesome. I'm just really super-excited about being on the show; the show is an amazing show.
My first pick was Blake because first of all I love his life and I love him as an artist, and I've been listening to him forever. But my second pick was Adam, so for both of them to turn around it was really, really hard for me, because I love Adam, but I love Blake. It was an awesome experience.
Jermaine Paul: My daughter and my wife had watched the show last season and they were telling [me] how good a coach Blake was. One thing they told me also was it's not really genre-based. It's cool to be with someone that's in your genre but at the same time, it's cool to be with somebody that's going to really appreciate what you can bring.
One thing that he said that really caught my attention was that his back was turned to me and he turned around he saw exactly what he heard. It made me feel like he wouldn't kind of change me or influence what I'm doing in any way but just kind of help me cultivate what I do already.
Gwen Sebastian: I don't know necessarily if it gives me an advantage over anybody else, but I can say that if I would have been younger I might not have been ready, me personally. All of the experience that I've had with singing and touring, that's really something that I lean on and I think that if I wouldn't have that I may have been in a different kind of situation.
I realized that it also is not just about me going out and singing. It takes so many people for me to able to do what I do. That along with experience is an incredible thing to have.
Read on to meet Team Christina...