Brittany's 'The Voice' Blog: Dia, Javier & New Video!
Here's the latest on and around NBC's The Voice: reviewing Dia Frampton's Red and Javier Colon's Christmas EP, plus new video from NBC and an interview with the man producing Cee Lo Green's next album!
In last week's edition, we celebrated the release of Dia's new album - and as promised, it's time to take a full look at Red.
Here are ten tracks that take full advantage of the Voice runner-up's unique sound and musicianship. Lead single "The Broken Ones" is still quietly haunting even though we've had the chance to hear it many, many times by now. The other songs show Dia's range, but they play to her advantage as well. Like Javier, she just has a quality to her voice that stands out - and she knows how to craft songs that fit her best.
On that note, it's impressive that Dia has a writing credit on every single one of these tracks. It shows that she is really participating in and taking control of her career, rather than just sitting back on cruise control - and there's something to be said for an artist that still writes their own material when quite a few no longer do so.
I admit to a soft spot for "I Will," Dia's collaboration with her coach, Blake Shelton. I can't help but smile knowing that Blake and Dia are still working together even after The Voice came and went - and they sound great together too, but we knew that already!
Red reminds me a lot of Beverly McClellan's Fear Nothing, in that while the album is very listenable, it's almost more remarkable because it's a true reflection of the artist. It represents Dia's sound, talent, and personality very well. All Voice fans should have this album in their collection, and I hope that more take a chance on Dia, because she - like hopefully many of her colleagues from season one - is here to stay.
There are two bonus tracks not included with the physical CD that are on iTunes - luckily, those songs are available for individual purchase as of this writing. One of them is "Hearts Out To Dry," her collaboration with her sister Meg (the other half of Dia's band Meg & Dia).
If you haven't yet picked up your copy of Red, you can order yours using this link.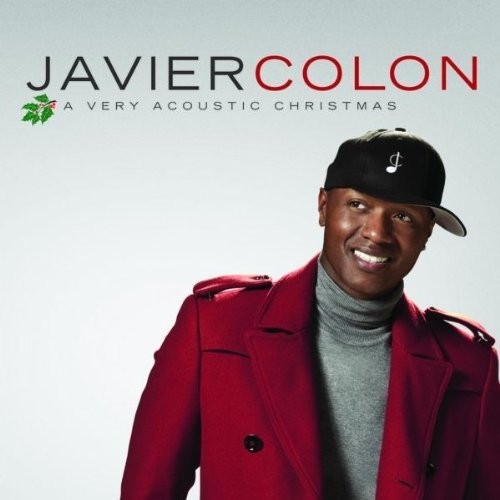 A little less than a month after releasing his solo album, Javier has put out a new five-song collection of Christmas tunes.
A Very Acoustic Christmas contains Javier's (obviously acoustic) versions of "It's The Most Wonderful Time of the Year" (the song he performed on NBC's Christmas In Rockefeller Center), "The Christmas Song," "River," "Have Yourself A Merry Little Christmas," and "O Holy Night." You can download it by using this link for the low price of $4.52.
If you didn't catch it in last week's blog, Nakia also released a Christmas single, "Remember This Christmas." Happy holidays to everyone at The Voice!
Read on for some brand-new video courtesy of our friends at NBC...