Brittany's 'The Voice' Blog: Catching Up With...Tim Mahoney
Here's the latest on and around NBC's The Voice: I shine the spotlight on Minnesota native Tim Mahoney, the soulful singer whose talent got a huge boost when Adam Levine thought he was a girl.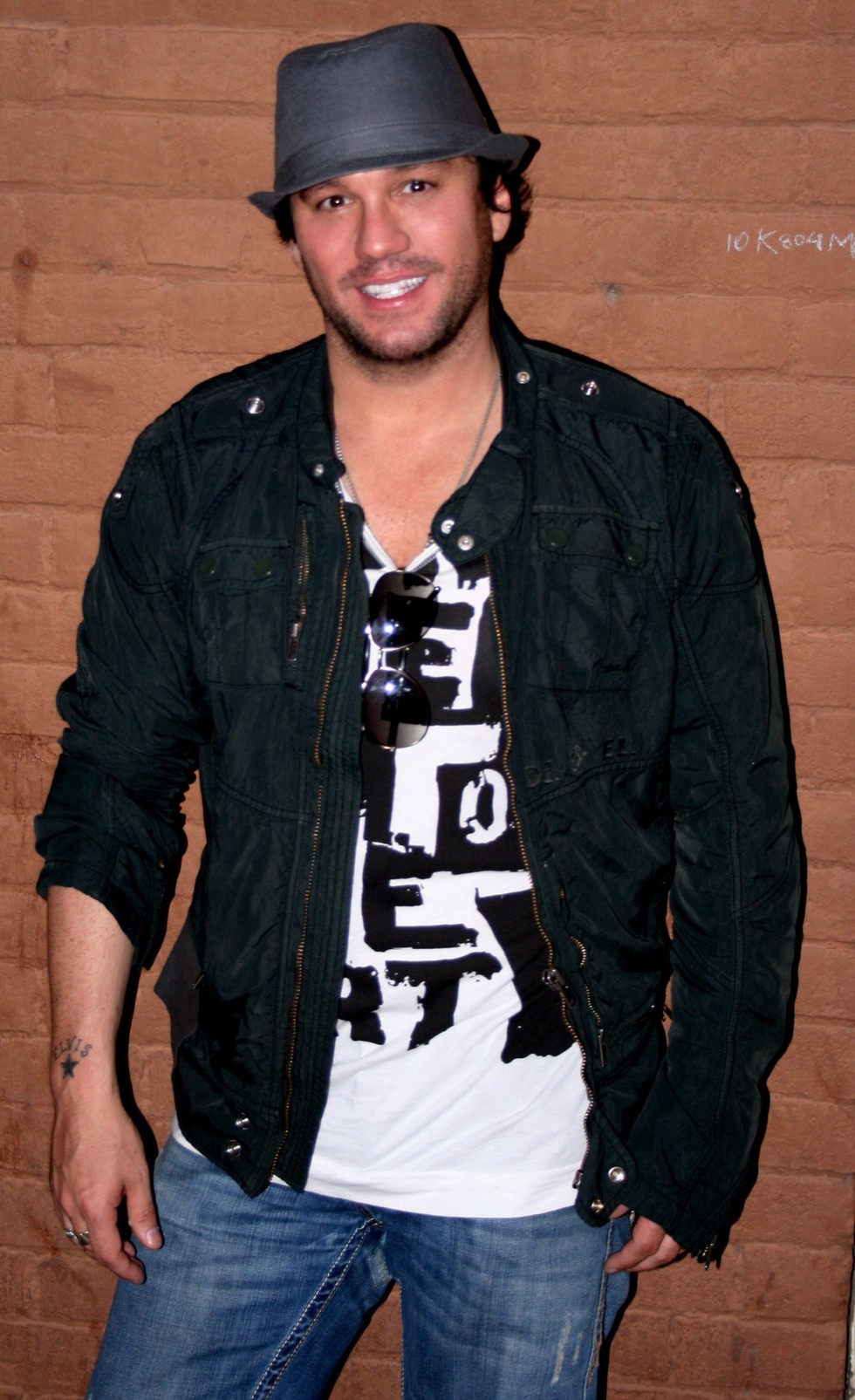 Crowned the "King of Almost" on the series for his persistent attempts to make it big in the music business, Tim left his mark on The Voice instantly and by complete accident. His rendition of "Bring It On Home To Me" won over the front man of Maroon 5 in blind auditions, but Adam bashfully admitted that he turned around thinking that Tim was of the female persuasion. One of The Voice's most hilarious moments was born, and it's been replayed or referenced countless times since to this day.
Taking it in stride, Tim performed an amazing rendition of the Don Henley/Stevie Nicks duet "Leather and Lace" with eventual semifinalist Casey Weston, and narrowly lost out to her. Defeat hardly stopped him, though - not only did he go right back to touring, he also penned the single "Hey Adam Levine," a playful ode to his time on The Voice that drops today. You can download the single from iTunes and also check out Tim's extensive back catalog of music.
Tim was one of my early favorites on the series - I fell in love with his voice from the moment I heard him and Casey perform that outstanding duet. I'm also lucky enough to call him a good friend, who's supported me on my own journey of musical self-discovery. Naturally, when I heard that my friend was writing a song titled after my hero, I had to call him up and ask him what the heck was going on. Here's what Tim had to say about "Hey Adam Levine" and more...
Last time we spoke, it was almost four months ago and you had just left The Voice, so that begs the question: what did you think of the rest of the season? At least your team won, right?
I thought it was really good. The only critique is I didn't really like all the background dancing. I didn't think that was totally necessary. I think it's really cool that Javier [Colon] won. I do think he was the best. A lot of us did when we were in Los Angeles.
I've been playing for 15 years. I've been well known around my area. But it's interesting how the TV thing supercedes everything. Now I'm the guy from The Voice. That, or I'm the guy that Adam Levine called a chick. I could be in any state. Which is not bad, but it is interesting just to see how powerful TV is. After the show, even during the show, that gave me a lot more PR. It's something where everybody kind of wrote about it. I didn't care either way.
What inspired "Hey Adam Levine" to come about?
The truth is, I gotta give [his manager] Mike [Farley] a lot of credit, it was mostly his idea. It's tough out there - what can you get people to grab onto? All the contestants are releasing songs and singles. I worked with this great producer, Kevin Kadish, who's worked with Jason Mraz.
Where I got lucky is just right away I got that hook. That's what kind of inspired me first and then I kind of made up the chorus. I thought it'd be fun to add in some relevant terms like [the] "Moves Like Jagger" [reference] so people could relate to it that didn't watch The Voice.
How do you respond to the criticism that the song reflects a bitterness over your experience on the show?
That's something I want to make clear. This is not a diss track. There's nothing dissing at all. It's making light of the situation. It's really kind of the story of me being a musician. At the end of the song, where I say "It'd be totally sick if you sing a song about me," it's just being fun.
I heard he did comment on the song at one of his concerts here [in Minnesota]. One of my fans went to the meet and greet and asked him [about it]. His quote was, "It's kinda cool and kinda creepy," which is fine.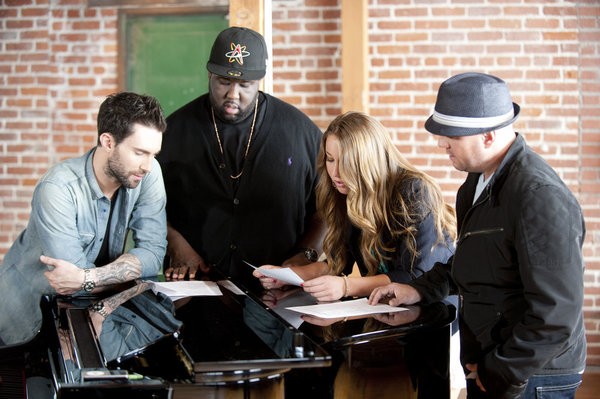 I'm going to give you a platform for a moment: anything else you want to say to Adam Levine?
Tell him thank you for calling me a chick. It's what people grab onto, still.
I was happy to be on his team. So many people told me, "I thought you guys didn't get along." That was not the case at all. I'm a fan [and] I'm happy that Javier won. I think I'd just tell him the song, I made it in just a fun way. If he wants to write a song about me, he can do that.
Give me your best Adam Levine story.
I wasn't with him a ton. But it's where Adam came up, when he was walking in and pairing us up in the battle rounds. Everybody had in their mind who they thought they would battle. Javier thought he and I would battle; we were like 90% sure. I was like, "Great." All of us were totally wrong.
One of your other songs that always makes me laugh is "Theme Song." What inspired that one?
That song was about a girl, and there's two songs about the same girl, "More Than A Moment" and "Theme Song." The first one was written first, with Kevin Kadish, the same guy that produced this song. It was both of us talking about that party girl. When she heard ["Theme Song"] on the radio in Minneapolis she was not happy. But it ended up being one of my most popular songs.
Any thoughts on season two of The Voice?
Obviously the show's going to be a little different. They know what's more popular. There's also probably more than double the amount of people that tried out. Will that mean there will be more talented people? I don't know. I have a feeling like my "got called a chick" thing will get brought up again because it's just something you can grab onto.
Here are Tim's future tour dates:
October 8: Maple Tavern - Maple Grove, MN
October 15: Red Carpet Nightclub - St. Cloud, MN
November 4: Windbreak Saloon - Fargo, ND
November 19: Maxx Bar & Grill - Ham Lake, MN
My thanks to Tim Mahoney for this interview! Be sure to pick up his new single "Hey Adam Levine" as it drops on iTunes today! You can also follow him on Twitter (@timmahoneymusic) and visit his official website and Facebook page.
In other news...It's almost about the judges this week on the blog. If you missed Cee Lo Green's appearance as a talking hot tub on American Dad!, clips of it have already helpfully arrived on YouTube. Check out his musical number "Hot Tub of Love" here.
Maroon 5's summer US tour has ended; the Grammy winners are on their way to Rio for the sold-out Rock In Rio Festival, then will make a stop in Williamsport, PA before heading overseas for a European run. For their European tour dates, visit their official site.
Blake Shelton has four more dates left on his Red River Blue tour. Visit his official site for remaining stops.
Christina Aguilera has taped a PSA to help fight world hunger. You can view the video on her official site.
And Tim's Team Adam cohort Rebecca Loebe visited Arizona. She's lined up for a spate of shows throughout Texas (including the Saxon Pub, where Team Cee Lo's Nakia has also played recently) and other stops. Visit her official website for places and dates, and you can also read my recent interview with Rebecca.
Until next time...