Brittany's 'The Voice' Blog: Catching Up With...Jeff Jenkins
Here's the latest on and around NBC's The Voice: I shine the spotlight on Jeff Jenkins, the singer who brought the heart to Team Adam.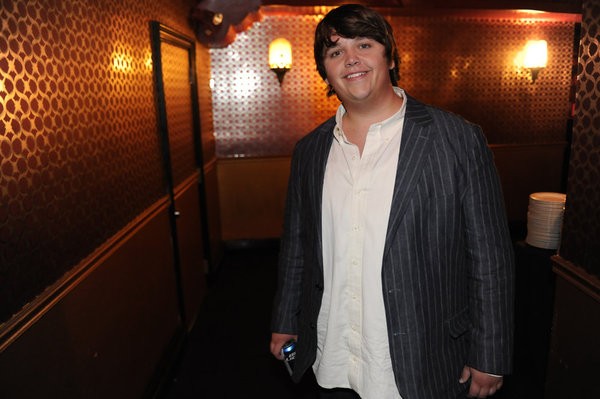 All the artists from season one were great people, but Jeff in particular was somebody you couldn't help but love. He was always so warm and approachable, with a positive attitude in any circumstance, and yet that mischievious side that threw host Carson Daly off at least once (you know the moment). He personified the phrase "happy to be here," because he was - and that was something I felt when I was around him.
Jeff was also possessed of some seriously powerhouse vocals. His duet version of the Elton John classic (and Adam Levine favorite) "Don't Let The Sun Go Down On Me" with Casey Desmond was one of my favorites, and the only performance on the show that I actually learned from. And his heartfelt rendition of Carrie Underwood's "Jesus Take The Wheel," dedicated to his late mother, had me in tears. He sang that song with such emotion that it found a special significance in my life  - I've played his rendition a time or two when I'm in need of a helping hand myself. Though Jeff was bumped when Adam chose Casey Weston over him in a last minute change of mind, he certainly left an impression in my life and others.
I caught up with Jeff recently to ask him how life after The Voice is going, and what he remembers most from his time on the show. Here's what he had to say.
We're almost four months removed from the end of the show now. What have you been doing in your downtime?
It's been awesome. It's been crazy since the show just because like, you come from - I was a student. I went on the show not knowing what I was going to be doing. I'm finding out the business side of everything and the process. It's been so crazy. It's been packing my brain. I thought school was intense!
How much has your day-to-day life really changed since The Voice?

It's kinda neat talking to everybody. We're all kind of doing the same thing, yet we're all doing it our own way. I live in Nashville, because I go to Belmont University. I'm more used to it than I was, but I never expected people to come and talk to me. They don't do that in Nashville. They usually kind of leave it alone.
But I think because we're on a reality show people got to see our lives through a window. They were able to take a look into our lives and really know us. People come up to me all the time and talk about things, which really surprised me. Especially when I go home or when I'm visiting friends in little towns, I can't walk two steps without taking a picture or something, which is so fun.
Hopefully we haven't heard the last of you either. What's next for you musically?
I'm writing a lot. I've made a lot of connections through the show and also Belmont; it's a huge music school. So I'm writing with cool people and we're doing the label thing right now. It's just so crazy how much goes into finding that right label. It's a marriage and you have to be right for that person and that person has to be right for you, and I didn't understand that. We're trying to get a single out as soon as we can.
Before the show, I was making plans on a whole different life. I would've been in law school right now if I hadn't gone to that audition. So it's just crazy how life can take you in a different direction. I had always wanted to be a singer, but you get to a place like this where everybody sings and everybody's fantastic, and I was like, "Why would I be a special person in this community of greatness?"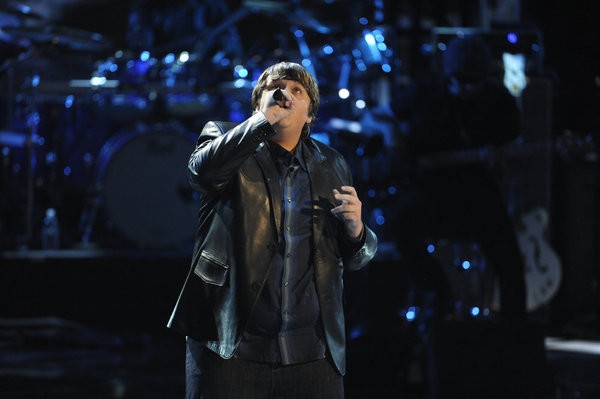 How was your very first audition? What motivated you to do it?
So many people that made it on the show, their managers got them on the show. But there were a handful of us that actually went to the open casting call. I was one of those people. I'd been singing forever. But then when you get in the auditions, it's like you'd never sung before. They were like, "You're great and we're going to keep you, but work on this and this and this."
Then you ended up working with the incomparable Adam Levine. What was your first impression of him?
I liked his music and stuff, but I wasn't a huge fan. If you played me a Maroon 5 song, I'd say, "Oh, I know that song," but I never put the two together.
We hung out with him - Casey [Weston] and I - when he came to Nashville. I had never been to a Maroon 5 concert. It was a whole different experience. A lot of artists - country at least - will sit there and talk but his concerts are like song after song, which I thought was really cool.
We all hung out after his show but we really don't talk to him otherwise just because he's always doing something. He's definitely a cool guy.
We all seem to have them, so give me your best Adam Levine story.
I would have to say, honestly, it would be after his concert two weeks ago. Just because on the show, he was so busy. He was on his world tour. When we were interacting with him on the show, it was a few hours after he got off a plane coming from Germany or something. He was still awesome, but we were seeing tired Adam.
After his show, it was so chill. We had just seen his awesome concert that was incredible and then we're going backstage. He was so welcoming and he was like our friend. It was really cool because you never know after a show how it's going to be. We hadn't seen him in over a month. It was like we were closer. We were like his equal.
Going back to your experiences on the show, how was the battle round? It was a fantastic rendition of "Don't Let The Sun Go Down On Me."
I had never heard that song in my life. I was so scared. When we were taping and he told us that song, I had to act like I knew what it was. Of course Casey [Desmond] is like an Elton John fanatic!
There were also some pretty hilarious moments along the way. What did you think of Team Blake performing Maroon 5's "This Love" in the semifinals?
It was so funny. That was supposed to be a big surprise, and Xenia spilled the beans to me that they were doing that. It was so funny just because Blake [Shelton] is just funny. You'd never think Blake would do that, but he did. All these things you'd think would never be done were done [on the show].
You had the best one of all, though, I think. Are you still waiting on that legal Thompson sister?
No, that was supposed to be funny. That was just a joke. And some people thought I said "the illegal Thompson sister." I was like, "Why would I say that on TV?" Being on a reality TV show was hilarious in itself.
Now that it's over, do you miss the people as much as I do?
It's so neat how people are like, "Did you get to talk to this person or this person?" We didn't just become friends with people on our team. We met people from every facet of this. It was so weird how we got close to people that you'd never think. I was speaking at a church youth group and they were like, "What was it like over there?" I was like, "Everybody was so nice. It was crazy how close we got."
We were all just a bubble. Everyone that was a part of The Voice in some way was in a little bubble of friendship. I feel like we are the alumni. I'm excited for season two. I'm looking forward to what they're going to change. Season one was pretty balling. Everybody made it an awesome season.
My thanks to Jeff Jenkins for this interview! You can follow him on Twitter (@JeffJenkins88) and we wish him all the best in his future endeavors.
In other news...he's right about Adam Levine always doing something. NBC announced yesterday that Maroon 5 will be the musical guest on Saturday Night Live on November 5 - and Gym Class Heroes' Travie McCoy will join them to perform the hit single "Stereo Hearts." (If you liked that song, you might also want to check out the new Stereo Hearts bracelet at Hot Topic.)
On November 13, Maroon 5 will be playing a free concert in Galveston, TX with Carnival Cruise Lines. November 29 they'll appear alongside Kanye West on CBS at the Victoria's Secret Fashion Show. It's also been announced that they'll be ringing in New Year's Eve at the Winstar Casino in Thackerville, OK. More information on all these events can be found on the band's Facebook page.
The band is also up for an American Music Award as Favorite Pop/Rock Band. Fans can vote for them here.
Moving on, you may have heard Blake Shelton's version of "Footloose" in the new movie, out now. But our favorite troublemaker is also embarking on a new tour in 2012 - with his finalist Dia Frampton as his opening act! Tickets are already on sale for some dates of the "Well Lit and Amplified Tour." Visit Blake's official website to see them and pick up your tickets now!
Cee Lo Green comes to NBC's Parenthood starting tonight at 10 PM ET/PT. You may also have seen him in some 7UP commercials recently. My favorite Cee Lo sighting, however, is this recent Pop Up Video on VH1.
(Maroon 5 also had "Never Gonna Leave This Bed" get the Pop Up treatment in episode 109.)
One last note, but it's an important one: next week kicks off season two! That's right, we're getting underway already. Blind auditions (or as they're now called, "team selection performances") start on October 24 and run through October 27. You can request tickets through this website. Be there as the coaches put together their next four teams for a fresh season of vocal awesomeness.
Season two of The Voice officially begins February 5, after the Super Bowl, on NBC. Until next time...