Brittany's 'The Voice' Blog: Catching Up With...Dia Frampton!
In other season 1 news, three
Voice
artists dropped new albums this week: Javier Colon, Beverly McClellan, and Casey Weston. Stay tuned for a review of Casey's CD next week, but here are reviews for Javier and Beverly's new releases!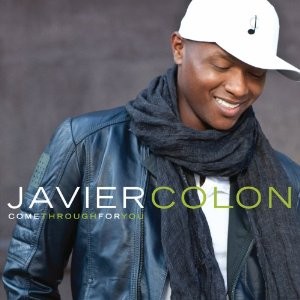 Javier Colon, Come Through For You
The newest album from season 1's winner is - well, a winner. Come Through For You is full of the soul that made the nation fall for Javier from his blind audition. It's as if he never left; any of the songs on Come Through For You would have fit right in with his sound on The Voice.
Here is music at its purest. Javier's stunning vocals and his great heart shine on this record, and there aren't any showy arrangements or plays for attention. This is just a great musician being allowed to be a great musician. Songs like "Runnin" and "Raise Your Hand" are the kind that you'll find yourself singing along to before you know it.
Javier also has a pair of duets on this album, with varying degrees of success. The first single was "As Long As We Got Love," featuring Natasha Bedingfield, who also recently appeared on the new Simple Plan record - it's a fun, catchy pop tune that is enjoyable, but it would have worked just as well as a solo recording.
More successful is "Stand Up," which features the vocals of Javier's coach, Adam Levine. If you watched the finale of The Voice, you know that their voices blend remarkably well together. Adam takes the same approach here that he did with their version of "Man In The Mirror" - he dials his vocals back a bit and allows Javier to take the spotlight. He complements Javier, instead of trying to contend with him. The result is a smooth collaboration that works out well for both artists.
Listening to Come Through For You, it's easy to be reminded of why America voted Javier the winner of season 1. Not only does he have remarkable talent, but his music is full of love, optimism and positive energy that we just don't hear enough of these days. Make room for this one in your collection.
You can pick up your copy using this link. Javier is also embarking on an East Coast-only tour in support of the album; for tour dates, visit this website.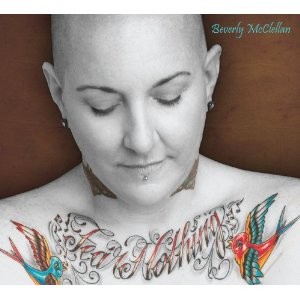 Beverly McClellan, Fear Nothing
While Javier's album isn't that far removed from what we heard on The Voice, Beverly McClellan's new release might surprise some people, but it should be a pleasant surprise.
Team Christina's finalist isn't rocking out on Fear Nothing. But remember her heartfelt performance of "The Thrill Is Gone"? If you liked that, then this is your album. Not to say that the rocker Beverly doesn't exist, but Fear Nothing puts her aside for a little while, in order to allow Beverly's love of the blues to take center stage.
In that sense, it is exactly true to who Beverly is and what she stands for. She won us over on The Voice because she was unapologetically herself and made it okay for us all to do the same. She's not releasing the record we might expect - she's releasing the one that she wants to. And it is just as listenable as any of the rock songs that she did on The Voice, even if blues isn't your genre.
Every one of these songs has a line or a phrase where you can just hear Beverly come through. Take, for example, "Lyin' To," in which she sings, "If I can't find comfort in my shoes, well, who am I lyin' to?" Much like she owned her identity on the show, the CD is one hundred percent Beverly McClellan. I couldn't imagine another artist performing any of the songs.
Even if you don't listen to the blues, if you liked Beverly on The Voice, you should give this a listen. Her strong vocals are still very much present, and she'll introduce you to a whole new genre of music as she takes you along for the ride.
You can pick up your copy using this link. Also, if you're in the San Diego area, Beverly will be performing at Anthology this Friday, November 25. For more information on that event, visit this website.
If you missed it in last week's blog, Rebecca Loebe is also working on a new album, and seeking to fund it without the interest of a record label or business partner. Instead, she's reaching out directly to her fans, and has a great plan for how you can partner with her. You can find more information on Rebecca's efforts at her website.
Read on for how The Voice was represented at Sunday's American Music Awards...