Brittany's 'The Voice' Blog: Catching Up With...Beverly McClellan
Here's the latest on and around NBC's The Voice: I shine the spotlight on Beverly McClellan, the finalist for Team Christina who exemplified what the series was all about - not just being yourself, but being proud of yourself.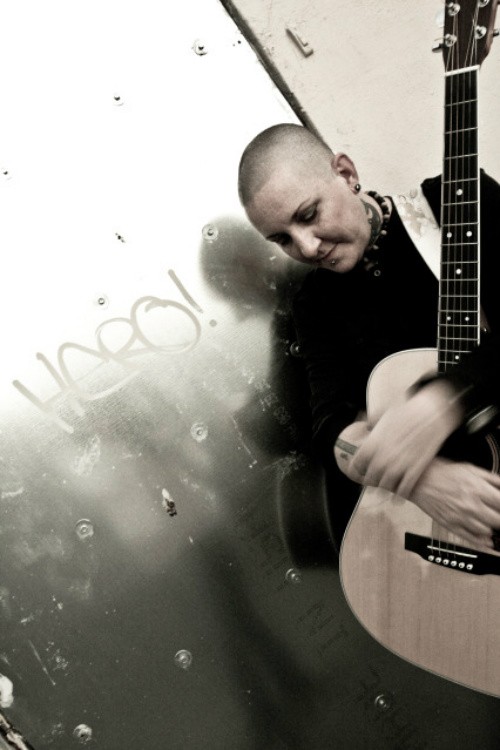 She was an example of the blind auditions in action; she didn't look the part of a conventional music star, but she had the talent and the personality. After catching the eye of Christina Aguilera, Beverly let her self-confidence guide her throughout the competition. She was being herself, loud and proud and without fear.
Her rendition of The Who's "Baba O'Riley" steamrolled Justin Grennan in the battle rounds. She performed with a cold during the quarterfinals, but it was impossible to tell. Not just a singer but a talented musician who played multiple instruments, she charged her way to the final four with a passion that was obvious all the way through her final performance, the rock tune "Lovesick."
If there had been a Ms. Congeniality award on the show, it would have gone to Beverly, hands down. Unprompted, her fellow contestants would always tell me how much they enjoyed being around her. When we did our first red carpet interview, I understood what they were all talking about. Somehow, she prompted me with the beginning of the chorus to Maroon 5's "This Love," which we promptly sang together. I never thought anyone would want to sing with me, but I'm glad she did, because it became one of my favorite moments working on the show.
Needless to say, no Voice retrospective would be complete without catching up with Beverly. Here's what she had to say recently about her time on the show and her future plans. You can also check out her available catalog of music at iTunes.
It's been a busy few months for you between the end of The Voice and then the live tour. What have you been doing on your downtime?
I write music, no matter where I'm at. I always have paper with me. I'm kind of nocturnal, so I just sleep when I'm tired and I go when I'm not. And sometimes I go when I'm tired, too. You'd be surprised how you learn that a schedule has control of you. You adapt. My manager's very high-energy so I'm always doing something. I did the Bluesfest here [in Minnesota] with Vicci Martinez.
Any memorable moments from the tour? Nakia mentioned when he spoke to me that singing "Beautiful" with you at the New York show was his favorite experience.
The whole thing was so fun, getting a chance to hang out with all of them for one last go. It was really fun because it wasn't competition anymore. For me, it really wasn't like that anyway. I made a bunch of friends and however far I went was however far I went. It was really good to sing and play together and just have fun.
Now that you've come back from the tour, what's it been like to be back to your normal life? How much have things changed for you since being on the show?

Nothing's normal anymore. But I like that. I live by the seat of my pants.
What do you have planned next musically?
Oh, dropping an album for sure. Writing with some really cool people.

Since season two auditions just wrapped, I've been asking about people's audition stories. How was your first audition for season one? What did you expect from it?
I didn't. That's the best way to go at something. You just go in there and you do you, and if they like it, they like it. If they don't, then I'm going to still do me. It's not going to change my opinion of me. I just went in there.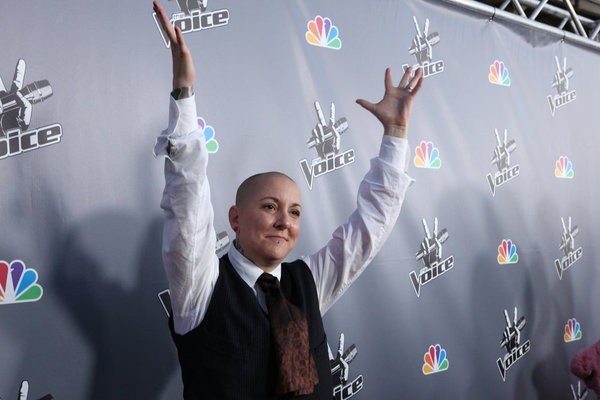 Then you get onto the show and you seemed to catch on right away - not just as a musician but for who you were as a person. America really embraced you. What was that like for you?
It's still like a fairytale, every day. It's so changed from what it was. I can go anywhere and people know who I am now. The power of TV is amazing. I thank Mark Burnett and NBC, all of them, anyone who's gotten on the Beverly train.
Besides the reception from the fans, you also really endeared yourself to your fellow contestants.

There just really was some true talent there and more than anything, we became a family. You can't put a hundred of the most interesting people together and expect them to not be friends. It was very, very hard to watch them all drop. It just made me feel like I should be more humble. I cried on TV. It's a powerful journey.
I just try to be real with everybody. You never know how you're going to touch somebody or how what you say is going to stick with somebody. It's simple, really.

Do you have a favorite or significant moment from the season?
Every bit of the advice - and it wasn't just from my coach. I think all of the coaches didn't know as much as we didn't know what they were getting into, and I don't think they realized how close they would become to us. It was Blake Shelton hanging out in the hotel with us and he didn't have to. It was Cee Lo [Green] stopping by the recording just to see how it's all going. I spent July the 4th with Adam [Levine] at his house. He's a nice guy. They didn't have to do these things. They're just cool people.
Big kudos to Linda Perry for even letting me sing a song that she wrote for Christina Aguilera ["Beautiful"]. I went over to meet Ryan Tedder, because that's who I was singing with [in the finale], and back in the back parking lot there [on the Warner lot], she turns around, [is] Stevie Nicks. And she says to me, "Good Lord, honey, you've got a voice on you." When Stevie Nicks turns around and tells you "what a voice," that's a moment.

I heard that you considered setting that piano on fire in the finale, but they wouldn't let you.
Yeah, I know. That's okay, though. It would've been a great idea. But it was one of four in the world so they didn't even want me to really sit on it. Then I couldn't help myself. I got up on it. I just had to prove a point -- that don't tell me to not do something.

What music would you recommend?

Some Etta James. You can't ever go wrong with that. Also, check out Mumford and Sons. I love Mumford and Sons. I just put on a blues station and call it a day.
My thanks to Beverly McClellan for this interview! Follow her on Twitter (@beverlyshane) and at her official Facebook page.
In other news...Maroon 5 performed at the Rock In Rio festival in Rio de Janeiro recently. Today, they have released the Mac Miller remix of their hit "Moves Like Jagger" (which had its world premiere on The Voice). You can purchase the remix at iTunes.
A couple of Voice talents are making appearances on the West Coast. Beverly herself recently did a set at the Hotel Cafe in Los Angeles, which will play host to Team Cee Lo's Nakia on November 30. For more information and to purchase your tickets, visit the Hotel Cafe website. Beverly's teammate Frenchie Davis played the House of Blues Anaheim this past weekend during Gay Days Anaheim.
Other alumni hitting the road include Rebecca Loebe playing Cafe 939 in Boston tomorrow night. If you're out that way, you might also consider visiting Casey Desmond's video shoot party on October 7.
Or you can check out Beverly in Atlanta on October 9.
Casey Weston will be making stops in St. Louis (October 11), Chicago (October 12) and Nashville (October 15) as the opening act for Tyler Ward. Check out more specifics on those dates at her official Facebook page.
Cee Lo Green's first appearance on NBC's Parenthood will be in the episode "Tales From The Luncheonette," scheduled to air on Tuesday, October 18 at 10 PM ET/PT.
Until next time...