Brittany's 'The Voice' Blog: Catching Up With Xenia & Alison Haislip!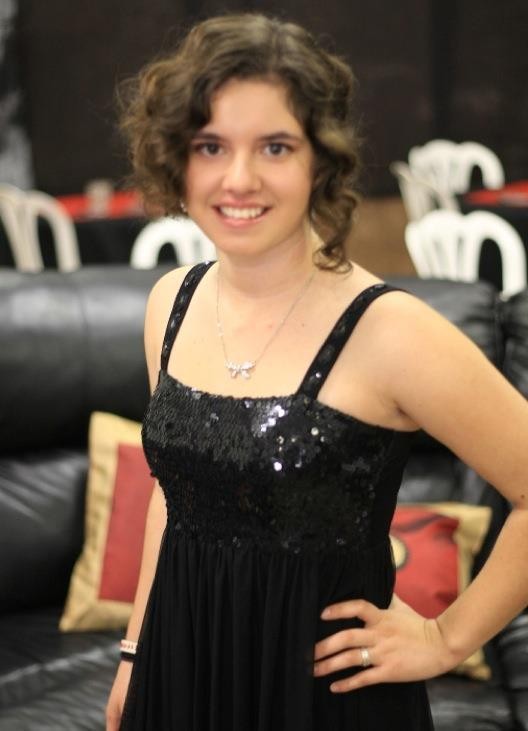 Here's the latest on and around NBC's The Voice: Team Blake's Xenia and correspondent Alison Haislip give me the lowdown on their new projects!
The youngest contestant in season one, Xenia turned quite a few heads with her unique voice and heart-melting personality on her way to becoming the semifinalist for Blake Shelton's team. His decision to save her over Patrick Thomas was a surprise that kept us talking well after it happened. But we were priveleged to watch this talented young lady blossom in front of our eyes.
After the show ended, she sang a duet with Jon McLaughlin and released her EP Sing You Home, which host Carson Daly openly praised at the Television Critics Association press tour panel, using it as an example of the fact he'd take the albums of season one's artists "to a music street fight any day."
I recently sat down with Xenia to chat with her about how The Voice changed her life, and where her future may take her.
How has life changed for you since The Voice?
Life has changed pretty drastically for me. It's been a huge, huge difference. Before I was just a normal routine and now, I'm able to live out my dream. I sing and go write with other artists, and I'm constantly going to meetings.
People do recognize me now, which is another crazy thing. It's weird to walk around town and have people recognize me. It's been a very big change but I love it. I've waited so long for this and I'm so grateful.
How was getting to perform with Jon McLaughlin?
That was crazy. He's been my musical inspiration for as long as I can remember. It was thanks to the lovely Blake Shelton, who knew that I loved him. He surprised me and got a hold of him, and told him about me.
It turns out that Jon actually needed someone to sing that song with, and the day Blake called him, he was worrying about that. He's such an unbelievably nice guy.
You released a great EP in December. What are your other future plans?
Right now, I'm working with the label to just kind of promote it and have people listen to it. I definitely want to release a full record sometime in the next year and go on tour, actually just put together a band.
Do you have any specific goals for your career going forward?
Being pretty new at this, my first goal was actually being able to sing in front of anybody. Luckily I got that accomplished. Now my goal is to have people hear my music.
I'm really all about giving hope to others. My goal would be to be able to inspire others.
Tell me about your history before the show. What motivated you to audition?
it was a lot of things. I've always loved music. I grew up in a pretty musical family. My mom wanted to be a singer. It was always around me but I never really paid attention to it until a couple years ago, when I realized what I wanted to do.
I'm pretty shy and I was scared. Nobody knew that I sang. And I was just so tired of being scared. Being scared of doing something you love can be pretty frustrating.
It seemed like you really grew as an artist through your time on the show. Do you feel that way?
I do. I feel like I've grown a lot, just starting to find out who I am musically and things that I can do with my voice. It's been a really nice change. I've gone from not knowing much about music to knowing so much, and to having that confidence.
What would you say was the biggest lesson that you learned from your coach, Blake Shelton?
I say this because it's true - it was that my love for music was greater than my fear.
Do you have a favorite moment from your time on the show?
Everything was my favorite moment. I think it was getting to know everybody. We actually created friendships. Especially getting to know Blake and Dia [Frampton] and all of them. Adam [Levine] is a really, really nice guy. I finally got a chance to actually meet him officially, not being a part of the show, and he's super nice. They actually became a part of our lives. They weren't just coaches on the show. It was amazing.
Was there another artist from the season that you particularly enjoyed listening to?
They're all so, so talented. I don't want to just choose one. They all have incredible talent. I really enjoyed actually getting to sing and hear Dia. I really admire her for all her hard work and she really inspired me.
What else do you listen to?
I listen to so many artists/ Right now I've been listening to a lot of Mumford & Sons recently. I'm listening to a lot of James Morrison.
My thanks to Xenia for this interview! Take a look at the new video for "Sing You Home" below, and you can also catch up with her on Twitter and Facebook.
Read on for my interview with former social media correspondent Alison Haislip, who just might surprise you with her next project...