Brittany's 'The Voice' Blog: Adam Levine's TV Domination (Video)
Here's the latest on and around NBC's The Voice: coach Adam Levine had a very busy Monday, on not one but four TV shows on the same day! Miss any? We've got the scoop.
If you've been keeping up, you know that Adam has been making the TV rounds of recent, appearing on NBC's Today and The Tonight Show with Jay Leno. However, he took one step closer to world domination when three of his TV appearances ended up airing on the same day as a new episode of The Voice.
Adam started the day on Access Hollywood Live, where he was asked again about if there was a hostility between him and Christina Aguilera, as well as about his good looks and his girlfriend, the equally awesome Anne Vyalitsyna. Here's a clip from that interview:
At 4 PM PST, Anderson Cooper's self-titled daytime talker Anderson also had an interview with the Maroon 5 front man, this one featuring topics like his tattoos and who he'd choose as a fifth coach on The Voice. You can see several clips from that show here.
Five hours later (ironically opposite The Voice). saw the debut of Golf Channel's The Haney Project. The show features Adam as one of four celebrity golfers mentored by Hank Haney to compete against each other for charity. If you want to check out video from that, go here. Adam will appear on this show throughout the season, so set your DVR's!
Here's a picture from the show: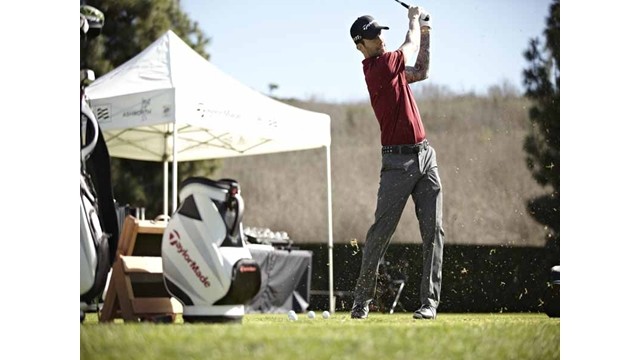 Then, of course, Adam was back in his big red chair for the final round of Voice blind auditions. If you missed any of the action, read my recap here.
That's not all. Read on for more video and a song...