Brittany's Blog: Al Shearer and 5 Life-Changing Shows
To promote the film, Al will be appearing on BET's 106 & Park on Wednesday, June 20 (check your local listings for time and channel). It's a welcome return for him, as he started his career on BET and later MTV. He was also one of the stars of the vastly underrated 2006 movie Glory Road, in which he played Nevil Shed.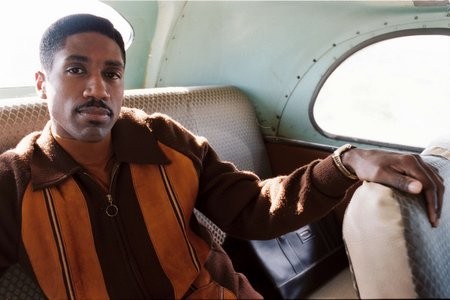 I asked Al what it was like to make Glory Road, a film that had a profound impact on a number of people, myself included. "It's absolutely tremendous and phenomenal," he said. "[Producer] Jerry [Bruckheimer] is the kindest, sweetest guy on the planet and I'd work for him for free. Josh [Lucas] is the coolest motherf--er on the planet. All those guys are just supercool guys and we just hung out and did a basketball movie."
It also afforded him the opportunity to interact with people who were involved with the real 1966 NCAA championship, including getting a little coaching from the real head coach of the Texas Western Miners. "We had two weeks of training camp with Pat Riley and Tim Floyd. [Coach] Don Haskins came out, and it was an honor to be in his presence," he told me.
"The other thing is I was motivated. The only player to come down from the original team was Nevil Shed. He gave each person insight into the real person they were portraying. He walked in the gym, I'm walking off the court, we look at each other and have that moment,"  he added. "Two days before we started photography I broke my foot. I'm like, 'I'm going to tell Jerry I'm going to write off all liability because I want to be a part of this movie.' I'm not going to let this guy down."
He certainly didn't - his performance contributed to what stands as one of my all-time favorite films, one that made me and many other people aware of the 1966 Texas Western Miners and how they changed sports and race relations in the 1960s. I had never heard that story before Glory Road, and I'm certainly glad that I did.
Now Al's making an impact in a different way: by running for President. Anyone who says comedians aren't doing important things hasn't met Al Shearer. Now you have.
For more on The Other Black Guy Running For President, visit the official website or follow Al on Twitter (@HitsFromTheSt). Continue to the next page for my list of the five pieces of entertainment that changed my life, and how you can make your own list.