Britney Spears Wants A Piece Of You!

Calling all future auteurs! MTV and Jive Records will join forces to bring fans and MTV viewers the "Britney Spears Wants A Piece Of You" fan video contest. Using the MTV Video Remixer (
http://remix.mtv.com
), the exclusive contest which launched on December 4th will give aspiring filmmakers and wannabes alike the opportunity to create their own distinctive video for "Piece of Me," the second single from
Britney
's hit album
Blackout
.
By utilizing the MTV Video Remixer (
http://remix.mtv.com
) fans will create their own interpretation of "Piece of Me" to compete for a chance to see their video world premiered exclusively on "TRL" on December 20th. In addition, MTV and the Rhapsody digital music service are joining forces to take over commercial breaks throughout the day to give our audience a first look of the video. MTV Hits will also do a "Britney Takeover Day" leading up to her premiere and the online premiere of the video will be featured on MTV.com and Spears' official website Britney.com. The first place winner of the "Britney Spears Wants A Piece Of You" fan video contest will be chosen by MTV and Jive Records.
The MTV Video Remixer (
http://remix.mtv.com
) utilizes Adobe® Premiere® Express, a web-based video remix and editing technology. MTV has formed partnerships with major record labels to let music fans create legally mashed-up music videos from some of their favorite artists. Previous remixes have included
Kelly Clarkson
's "Never Again;"
Nelly Furtado
's "All Good Things (Come To An End);"
Common
's "Drivin' Me Wild" and "Misery Business" by
Paramore
. Adobe® Premiere® Express is a lightweight Flash-based Web application that opens directly in the browser on MTV.com.
The 1st prize winner of the "Britney Spears Wants A Piece Of You" fan video contest will receive the brand new ibiza™ Rhapsody ® 30 GB Wi-Fi/MP3 Player by Haier and a one year subscription to Rhapsody, the digital music service from RealNetworks and MTV Networks.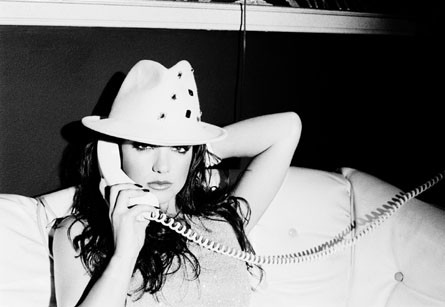 To enter the "Britney Spears Wants A Piece Of You" fan video contest visit remix.mtv.com a web site owned and controlled by MTVN (the "Web Site"), at any time during the Contest Period and: (a) electronically agree to the terms of use of the MTVN Privacy Policy, Terms of Use and User Content Submission Agreement; (b) follow the online instructions to complete all required fields to register on the Web Site and enter the Contest; and (c) create a Music Video from the Provided Materials on the Web Site. The duration of the Music Video may not exceed three (3) minutes 34 seconds. Provided Materials will be available to entrant for use in the Music Video only and may not be downloadable for any other purpose.
The Zomba Label Group consists of record labels Jive, LaFace, Volcano, Verity, GospoCentric and Fo Yo Soul. These labels represent a varied group of artists including Justin Timberlake, R. Kelly, Usher, Tool, Ciara, Chris Brown, Pink, Britney Spears, OutKast, Kirk Franklin, Three Days Grace, 311, Nick Lachey, T-Pain, Byron Cage, Bullet For My Valentine, Buddy Guy, Living Things, Anthony Hamilton, Donnie McClurkin, John P. Kee, Fred Hammond, Hezekiah Walker, Marvin Sapp, Kelly Price, J. Moss and Backstreet Boys.
MTV Networks, a unit of Viacom (NYSE: VIA, VIA.B), is one of the world's leading creators of programming and content across all media platforms. MTV Networks, with more than 130 channels worldwide, owns and operates the following television programming services – MTV: MUSIC TELEVISION, MTV2, VH1, mtvU, NICKELODEON, NICK at NITE, COMEDY CENTRAL, TV LAND, SPIKE TV, CMT, NOGGIN, VH1 CLASSIC, LOGO, MTVN INTERNATIONAL and THE DIGITAL SUITE FROM MTV NETWORKS, a package of 13 digital services, all of which are trademarks of MTV Networks. MTV Networks connects with its audiences through its robust consumer products businesses and its more than 200 interactive properties worldwide, including online, broadband, wireless and interactive television services. The network also has licensing agreements, joint ventures, and syndication deals whereby all of its programming services can be seen worldwide.