Britney Spears Under Fire For Lip-Syncing Using Sia's Vocals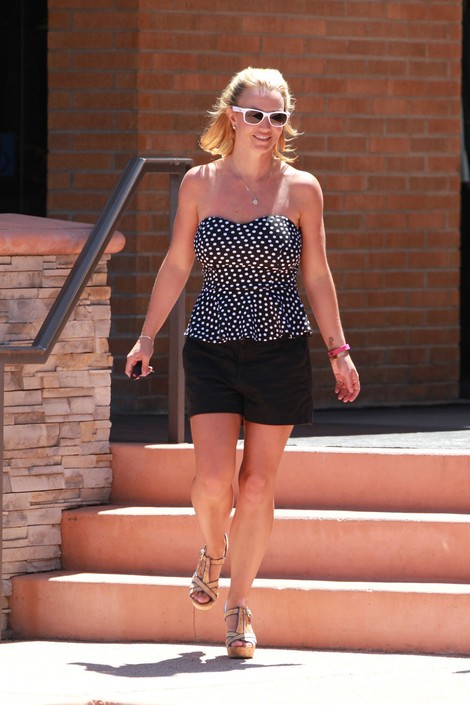 Britney Spears has upset fans by allegedly using vocals by Australian singer Sia during a Las Vegas show. The pop star is currently in the middle of her two year "Britney: Piece of Me" residency at the Planet Hollywood Resort and Casino.
A fan recorded Spears singing a new version of her song "Perfume;" however, songwriter Sia's vocals are heard, not Spears'.
Sia is one of the co-writers on the tune, and some nonofficial demos of the track are available online. According to Billboard.com, her vocals are the one used by Spears to lip-sync "Perfume." The website suggests that Sia's backing vocals were used by mistake.
This isn't the first time Spears has been accused of lip-syncing or being subject to drastic auto tuning.
Last month, a nonproduced leaked version of Spears' "Alien" circulated online, making fans wonder if she could sing at all.
Several years ago a video surfaced claiming to reveal Spears' isolated vocals during a concert. Many pointed out that backing tracks are common for concerts that feature a lot of dancing or similar set pieces.