Britney Spears To Be Engaged By Year's End?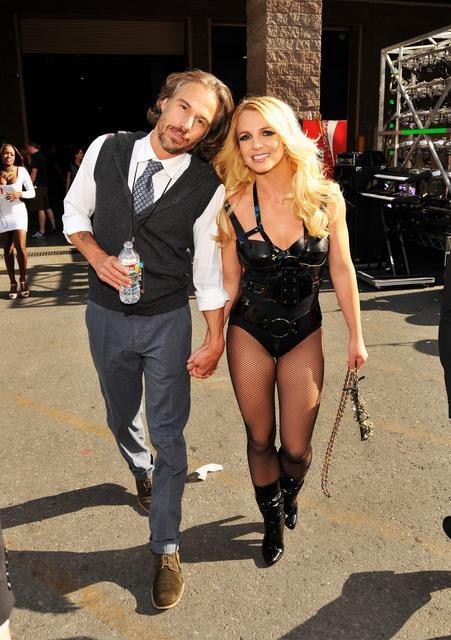 Could Jason Trawick propose to Britney Spears by the end of the year? It certainly appears likely, according to RadarOnline.com.
A source told the website, "Britney and Jason discuss marriage all the time. Britney is truly in love with Jason, and well, Jason has loved her for a very, very long time."
Adding to the rumor? Trawick was spied looking at high-end jewelry in September. Although reps denied he was there for a personal purchase, the timing was suspect.
It appears now that Jason will propose to Britney once her Femme Fatale Tour wraps up in mid-December. He has been with Britney during the entire tour.
The only thing holding up a possible wedding is Britney Spears' conservatorship. Her father's attorneys would have to give a judge the OK to sign off on marriage forms. However, it seems unlikely that her father would find reason to do so.
The couple has been together since 2009, and recently co-starred in a steamy music video.