Britney Spears Thrilled With 'Glee' Tribute

Britney Spears has thanked producers of hit TV show Glee and hailed their "amazing" Britney-themed episode after it aired on Tuesday.

The singing superstar tuned into the Fox channel to watch the show, in which she had a brief cameo role, and kept fans up-to-date with her opinion of the program on Twitter.com. In a series of posts, she praised the Glee cast and their versions of her hit songs Toxic, ...Baby One More Time, and Stronger, before thanking producers for their efforts.
 
Spears wrote, "Getting ready to watch GLEE! I'll be Tweeting along with the episode... Awww Heather Morris is sooo cute! Brittany S Pearce. Ha! She was so fun to work with and was really sweet in person. John Stamos is still hot! He looks the same as he did on Full House..."

"Watching ...Baby One More Time brings back so many memories! Feels like yesterday... I love this version of Stronger. Artie did a great job. The Glee version of Toxic is amazing! I loved it! Thank you guys SO much for making this happen!"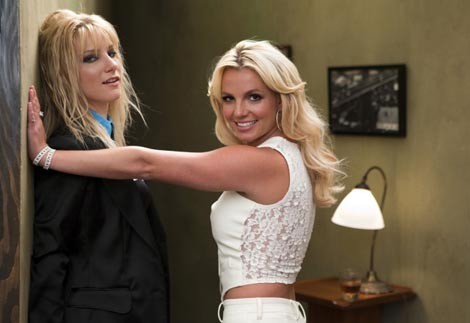 Click Here For More Glee Pictures