Britney Spears Teases Big News With 'All Eyes On Me' Website Countdown Clock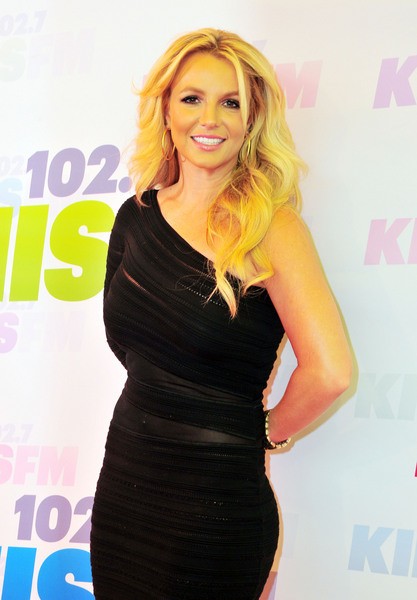 Britney Spears has a big announcement to make next month. The front page of the singer's website now features a countdown clock, ticking off the days, hours, minutes and seconds until September 17, when something big is going to be announced.

The website reads "All Eyes On Me", which could possibly be the name of the first single off the upcoming album she's been working on, or perhaps it's the name of that as-yet-unconfirmed Las Vegas residency that's rumored to be in the works.

Britney already released one new single this summer, "Ooh La La" from the soundtrack for The Smurfs 2; and she also collaborated on will.i.am's hit single "Scream and Shout".

The Black Eyed Peas singer features on Britney's forthcoming single "Orbit" and reportedly influenced a lot of her forthcoming as-yet-untitled album.

Britney gave an update on her progress earlier this month, when her 30 million strong followers had "We Need Britney's New Album" trending on twitter, followed by "We ARe Ready Britney" two weeks later.

"It's coming sooner than you think ;) But this album is for my diehard fans so it needs to be perfect!!!!" she wrote on August 1.

"Patient kiddies! It's coming MUCH sooner than you think ;)" she added on a week ago after "We Are Ready Britney" was trending on the social networking website.

Our guess? A triple bill: "All Eyes On Me" will be the name of her next single, the name of her new album AND the tagline for her Las Vegas residency.