Britney Spears Talks About Cheating Ex-Boyfriend During Vegas Concert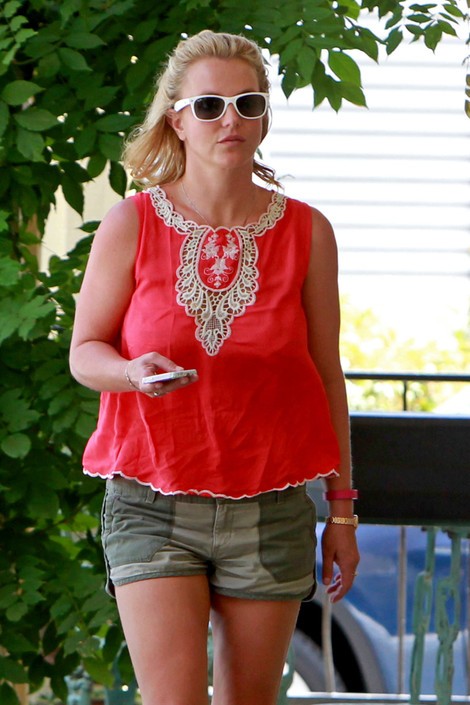 Britney Spears openly discussed her cheating ex-boyfriend during a show in Las Vegas, Nevada, on Sunday. Last week the pop star revealed she was single amid rumors David Lucado had been videotaped dancing and kissing another woman. Her father reportedly bought the footage so it wouldn't be released to the public.
During her "Piece of Me" residency at Planet Hollywood, Spears talked about the incident, telling fans: "Well, by now everyone knows my boyfriend cheated on me. But the best part of breaking up is going on first dates. Oh my God, oh my God, I need a hot guy. Where are the hot guys here tonight?"
She then picked celebrity blogger Perez Hilton to join her on stage during her performance of "Freakshow." She put a leash around his neck and led him around the stage on all fours - something she's also done with stars including Lance Bass and Nicole Richie.
Prior to dating Lucado, Spears was engaged to Jason Trawick. She has two sons with ex-husband Kevin Federline.