Britney Spears Signs On To Judge 'The X Factor'; Miley Cyrus To Host?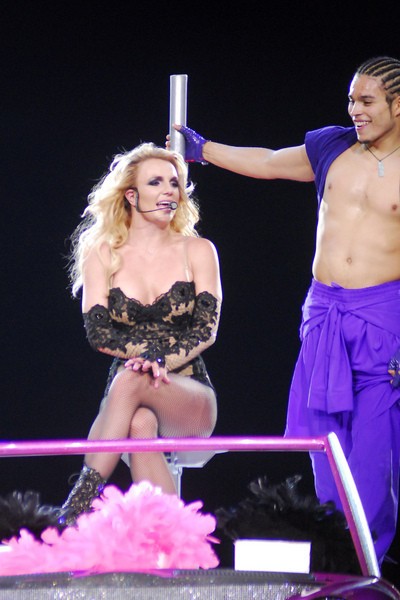 It's official - Britney Spears is joining the cast of Simon Cowell's musical talent show The X Factor after signing a $15 million deal.

The "Toxic" singer will sit alongside Cowell and Antonio 'L.A.' Reid on the judges panel according to E! Online.

"The contract is signed," a source tells the website. "There's been a lot of back and forth over the past few weeks as they negotiated the small details, but she's on. It's all completed and Britney is beyond excited."

Britney verbally agreed to the terms of the contract a few weeks ago, and several minor details had to be worked out before she signed.

Last week rumors that Britney made several outrageous demands in the contract - including details of the decor of her dressing room, among other things; however, a rep for Britney shot down the rumors, telling GossipCop.com that there was no truth to those stories.

She can't wait to sit down next to Simon at the judges' table and give this everything she's got," says the source that confirmed the news. "She is excited about showing the world that she can do this, and do this well. This is the perfect next stage in her career. Both Britney and Simon are very excited to work together."

Paula Abdul and Nicole Scherzinger, along with host Steve Jones, were all let go from the show after its first season, and Britney is the first official replacement. Rumor has it that Demi Lovato and Miley Cyrus are both in talks to join the show. Cowell has shown a big interest in getting Demi on the panel and Miley is rumored to be the frontrunner to be the show's new host.

"She may not be the fourth judge but she may be the host. The new Steve Jones may be Miley Cyrus," a source tells HollywoodLife.com. "Simon Cowell likes Demi and Miley and wants them both and [Miley] is considering it."