Britney Spears Shows Off Her Sexy Bikini Body On Set Of 'Work B*tch'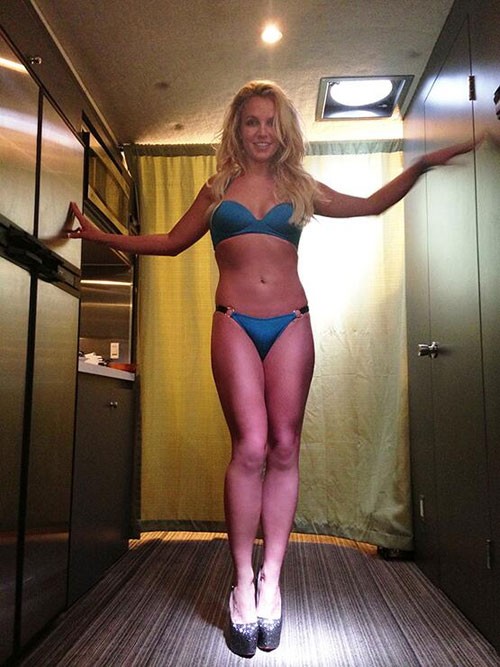 Britney Spears showed off her bikini bod in an image she shared on Twitter Sunday while in Las Vegas shooting her new video.

The singer posed in a blue swimsuit with platform heels while in her trailer, getting ready to head out for the second day of shooting for "Work B*tch".

"Gonna get my tan on in the desert in between shots on the #WorkB*tch set today. It's HOT out here people!!!!" She tweeted about the shoot.

Britney also shared a not so clear image from day one of the shoot, wearing a black and yellow lace half-corset in the shot.

"Hot day on set... ;) A little dirty, little flirty, danced my ASS off. Stoked for tomorrow!" She wrote.

The 31-year-old singer was in Malibu, Calif., later in the day to continue the shoot, but a pair of flip-flops left her backside looking a little less flattering.

In addition to a new album, which drops later this year, Britney will settle down in Vegas for a residency at Planet Hollywood.

The new single is set to debut on September 17.