Britney Spears Shows Off Her Bikini Bod In Hawaii - Hot Or Not?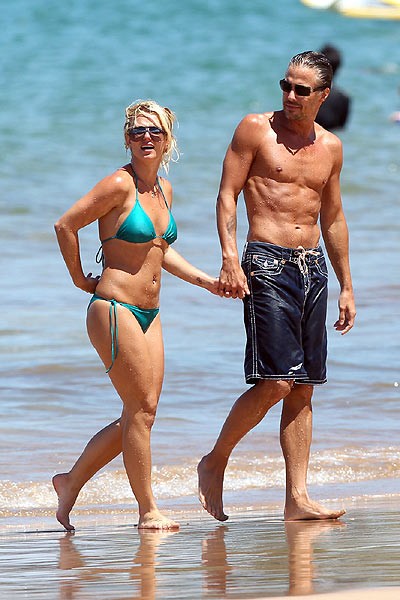 The elusive Britney Spears was spotted soaking up the sun and enjoying the crystal blue waters at the beach in Maui, Hawaii with her new boyfriend Jason Trewick on Wednesday. The pop princess wore a bright green bikini to show off her hot beach bod. We think she looks pretty good and got rid of all the crazy. What do you think?

Britney's been popping up alot more lately though. Last week she released a sneak peek photo from her guest role on hit show "Glee," which she recently filmed. "What's up GLEEKS? Having so much fun on the set! Can't wait for you guys to see the episode!" She wrote.

In the episode, the "Toxic" singer will play Madonna in a re-creation of the video the two made for Britney's hit song "Me Against The Music." Heather Morris, who plays Brittany on the show, took Spears' part in the remake.

The episode will be titled "Britney Brittany" and will air during the upcoming second season of the show.
(click pic for next)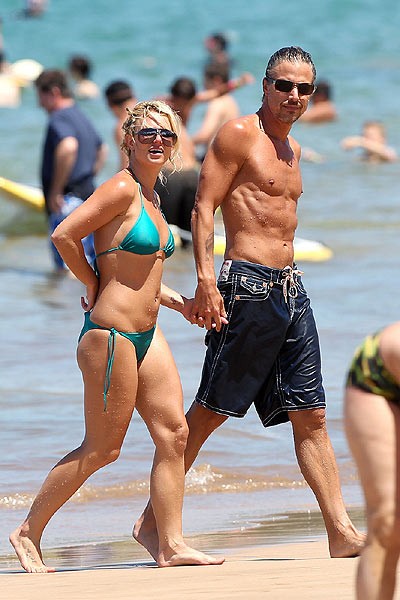 Click the pics for larger images:
- Click here for more Britney Spears pictures! -