Britney Spears Shows Off Her Ample Cleavage At 'X Factor' Auditions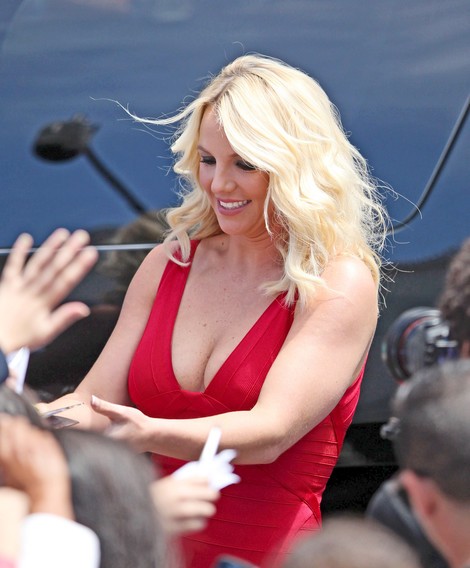 Britney Spears made a statement in red at "The X Factor" auditions in Providence, Rhode Island, on Wednesday. The pop star sizzled in a low-cut bandage dress, proving that even at 30 she's still sexy.
The singer even stopped to sign autographs for fans before getting to work on the judging panel.
Earlier this month, Britney came face to face with a former duet partner who tried out for the singing competition. Her panel, which also includes judges Simon Cowell, L.A. Reid, and Demi Lovato, decided not to let him progress to the next stage. The competitor, Don Philip, later mocked Britney's mental problems on Facebook.
But it appears that Britney isn't letting things like that get her down. If you've got it, flaunt it!
See more shots of the sexy Britney in Rhode Island...