Britney Spears Shares Post Breakup Video, Gets Back To Work In Vegas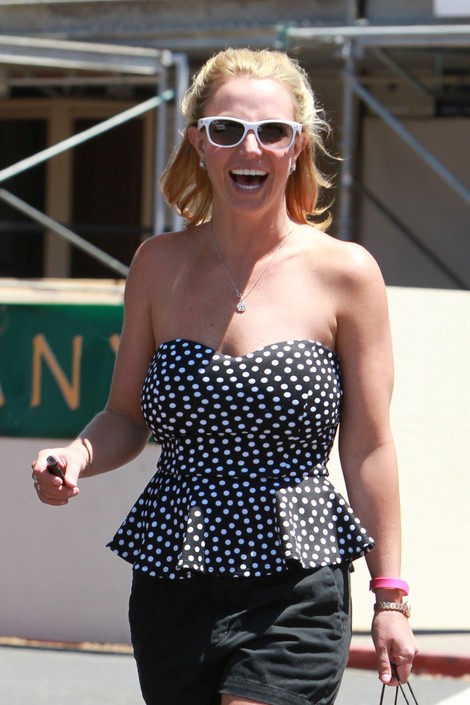 Britney Spears is having a rough go of it following her breakup from David Lucado earlier this week.

The singer posted a video to Instagram telling fans what to do if they're having a "really sh---y day," like the one she had on Thursday when her breakup news broke.

Britney tried to make light of the situation by finding one of the little things to put her in a good mood, but at the end of the video she appears distraught.

Whether she was suppressing tears at the end or not didn't matter later on though, as insiders at her Vegas show told People magazine that she's putting all of her energy in her show and not skipping a beat.

"She looked amazing and seemed to be doing great," a source told the magazine.

"She is upset," another insider said, "but she's focusing on her show right now. She's moving on."

Lucado was caught on video earlier this month at a party where he danced and made out with another woman, and when Spears found out about it she left him.

TMZ reports that Britney's dad, Jamie Spears, purchased the video himself to keep it out of the press, and he reportedly shelled out a pretty hefty sum of money for it.

Jamie broke the news to his daughter, and when she saw the tape she dumped Lucado immetiately. A rep for Mr. Spears said that the video will never be seen again, and if there were any other copies of it and it gets published a copyright infringement lawsuit will ensue.


(warning: adult language)